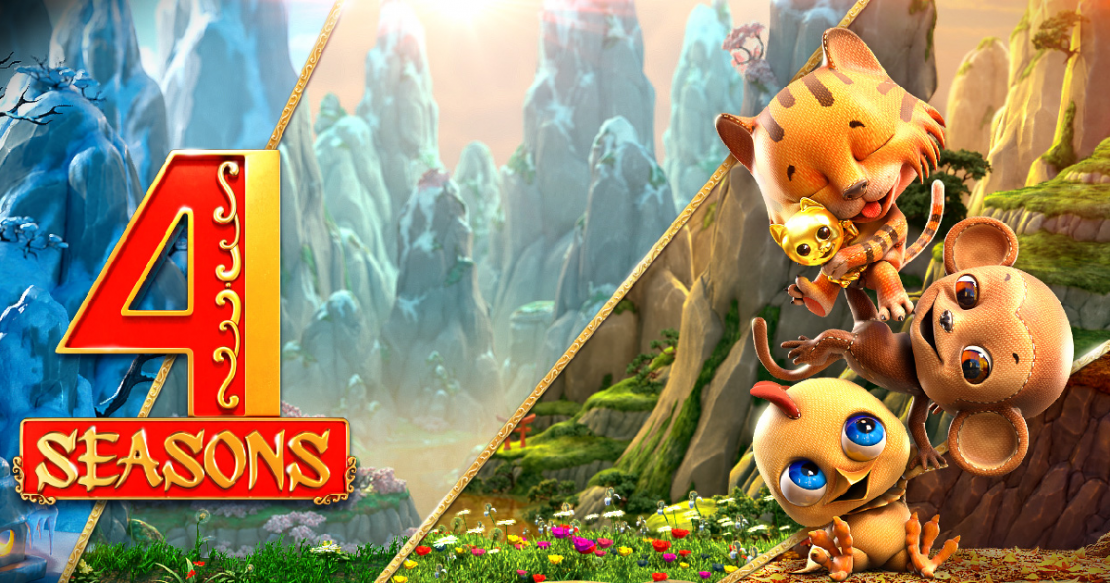 4 Seasons is a title that was released by Betsoft, and which will certainly do its best to give you a great experience. It's not just the theme, which is based on the images of baby animals for the most part, it's also the progression through the four seasons, in each case the animated background image changing behind the reels. The slot has 5 reels and on them a total of 30 paylines, giving you a chance to win $50,000, and that's before any multipliers get involved.
There is a definite Chinese influence in the design of 4 Seasons, and it's not just the presence of a mountain temple in the background image that makes me say this. The characters are all baby animals, taken from the Chinese zodiac and looking quite cute on the reels of 4 Seasons. It's a great design, and it helps that you get a lot of variety from it, with four different environments offered along the way.
The slot doesn't ask you to decide on the number of active lines, you get 30 all the time, so instead you use the number of coins (up to 5) and their denomination (up to $1), to get the wager to a size you're comfortable with. The range for it is between $0.30 and $150 per spin.
One of the big features here is the presence of an animal that governs the spins. The Zodiac Wheel rotates every 30 spins, choosing a new animal. That particular animal will then pay 10x the usual amount for the next 30 rounds.
The top prize, offering up to $50,000, is won with five Golden Cat wilds, when they form a combo. The rest of the time, they're obviously going to be substituting for other symbols.
Free spins are present in the slot as well, and with three to five Yin Yang scatters you can get between 8 and 20 rounds.