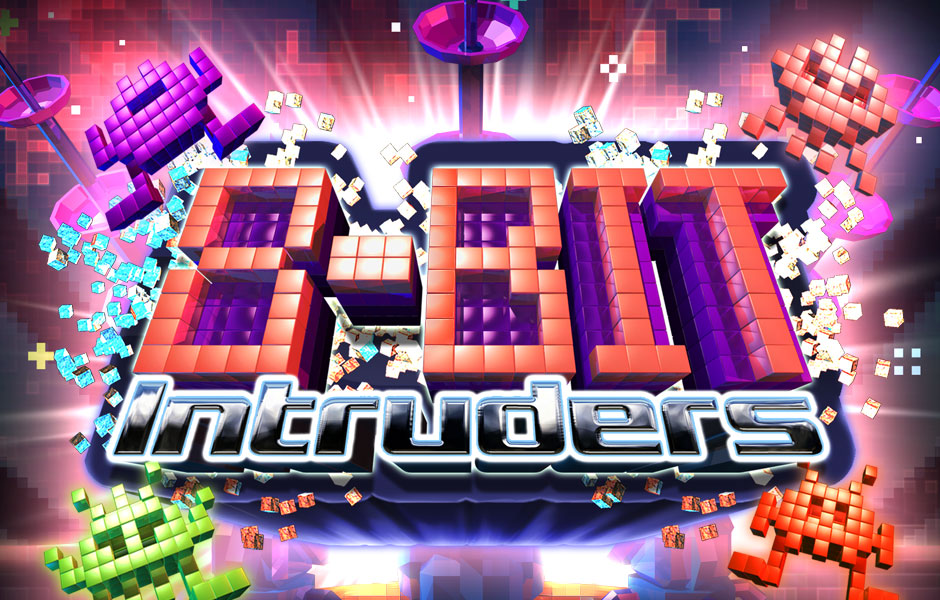 8-bit Intruders

Slot review
8-bit Intruders is a slot machine which has an arcade inspired theme and the 80s like game graphics to prove it.
In 8-bit Intruders, Genesis Gaming chose to use a theme that is borrowed from the arcade games that were all the rage back then. The 8 bit graphics that were used back then look old enough right now that they might actually be back in fashion. I've seen multiple slot machines with 8 bit style designs lately, and they tend to be good games. The image from the background will place the action somewhere in space, aboard a space ship. There are laser guns at the bottom, pointed towards the reels. On the reels, there are alien looking creatures and ships, which you would typically shoot at in an arcade game. Even with the poker icons that follow the same trend, you can see that there was enough effort put into this game.
8-bit Intruders has the All Pays system in place, with 243 ways to win chosen to be used on 5 reels. Players will be able to land payouts of up to $1,000, plus they will also get features like scatters, wilds, the Asteroid or the Defend the Planet bonus game.
The bets can be set within a range that starts from $0.25 and ends up at $50. For a game with 243 ways to win like this one, the betting system will pretend that it has 25 lines in play, and you will have to use $0.01 to $2 for each one to activate everything.
If you see a UFO that's emitting a light under it, then you're looking at the wild symbol. It's the substitute that's being used in combination with most symbols, to assist them with the formation of new combinations. It doesn't do anything for the scatter.
The scatter is the one with the three laser guns, pointed at the sky. It's going to offer payouts of up to 150x if there are enough of them on the reels, plus it will also trigger a feature called Defend the Planet. In it, you get a bonus game where you have to shoot with the laser cannons at the incoming aliens. You get 4 to 6 shields to use, based on the number of triggering icons.
Asteroid symbols will be blasted on the reels when they appear, and new ones will come in and take their place.
Considering what's offered, I think that 8-bit Intruders can be an enjoyable experience for those that fondly remember the arcade titles of the 80s.
Play
8-bit Intruders

here