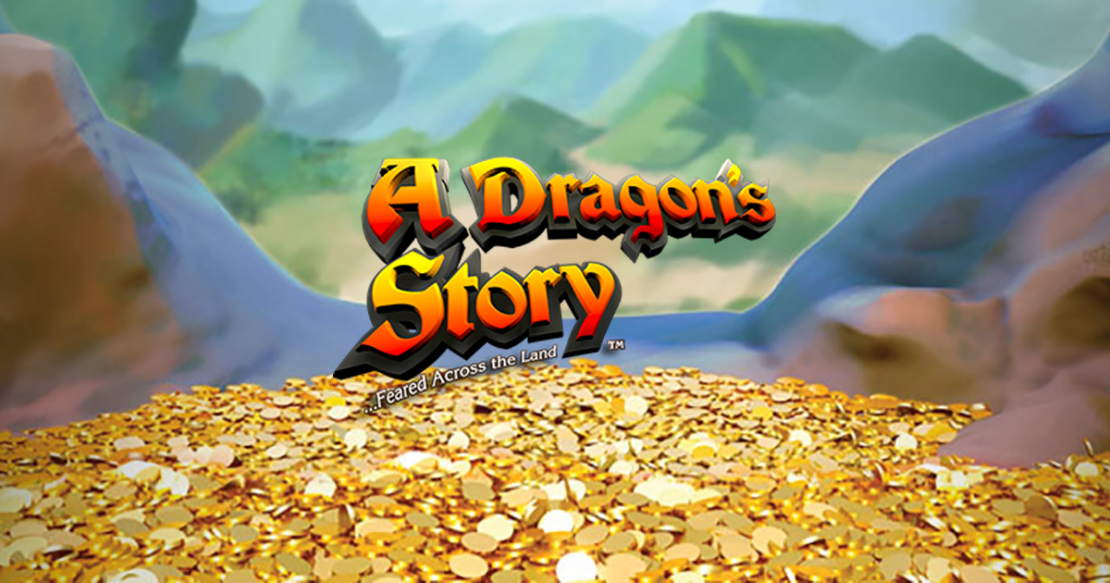 A Dragon's Story

Slot review
A Dragons Story is a game with dangerous dragons, with brave knights and with huge treasures that could be yours.
In A Dragons Story, you will discover a NextGen Gaming slot, a game with gorgeous graphics which you will find easy to love. The slot even has a bit of humor injected into it, with the red dragon protecting his treasures from a greedy Sir William, a knight that runs away with his butt on fire. The slot has very good graphics, a couple of excellent features, a SuperBet option, and the action takes place on 25 lines. The big payout will reward the player with $4,000.
The graphics are among the advantages that A Dragons Story has. You have Ruff, the dragon sitting on a treasure, always visible on the right side of the screen. The reels are on the left side. The symbols get you a few stone like poker cards, along with the various Medieval armor pieces, jewels and little dragons.
The slot seems to have a fixed number of lines, 25 being active each round. On the bottom row, you will find the option to change the value of a coin, the maximum being at $2. That will bring you a wager of up to $50 for one spin of the five reels. With the SuperBet active, you can take the wager to $70 at first, and then to $100 with the second level of that extra wager.
The base game will have Little Dragons that turn into wilds on the 3rd reel. With the 35 coins wager, the SuperBet will bring you enhanced reels with these creatures, in the 2nd, 3rd and 4th columns. The 50 coins bet, the second level SuperBet, has for you the Little Dragons on all five reels.
Ruff, the Dragon, is a symbol which is utilized on all the reels of the slot, and which can act as a wild that helps you get the top jackpot if it forms its own combinations, or which can be a substitute for another icon. Dragon wilds do not replace scatters.
A scatter symbol is part of the action as well, with a red jewel used as its picture. Payouts of up to 2,500x are advertised, for the situations when up to five such symbols are present in random positions. Should 3+ Jewels be in place on the reels, the slot will give you a prize, but will also trigger 10 free games with 2x multipliers.
I enjoyed the game very much, and the design had a lot to do with it. The slot has very good features otherwise, and I'd recommend you use the SuperBet's powers if you want to get the most out of it.
Play
A Dragon's Story

here