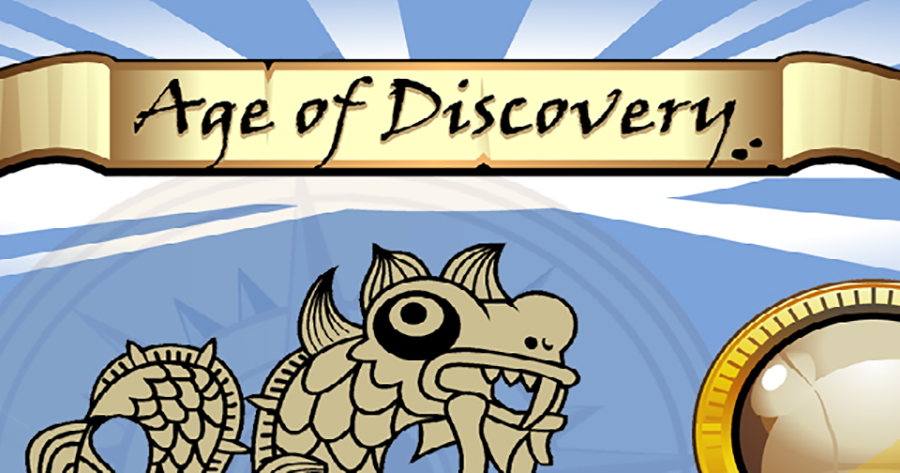 Age of Discovery

Slot review
Age of Discovery is a game about the conquistadors that explored America for the first time.
Microgaming released with Age of Discovery a slot machine which seems inspired by the early explorers that went on the oceans in the 15th century. Columbus might've went on a brave trip trying to find a new way to the Indies, but he found America instead. The game celebrates him and all those early adventurers that went on the dangerous ocean in flimsy sail ships. The slot gets 5 reels and a total of 25 lines are placed on them. You can win a top jackpot of 60,000 coins, or $30,000.
The slot's design is a mix between things that represent the explorers, and others that show what they found when they got to America. Those things would mostly be different types of fruits which were present in that region at the time. It's a pretty good design, but there is also plenty of room for improvement.
The game's wagers have three components. Going from left to right, you have the coin value (up to $0.50), the number of lines (1 to 25) and the coins per line (1 to 10). You can spend up to $5 on a single payline, with the total at $125.
The gold coin, the only one used in the game, has the image of a conquistador on it. You're going to be happy to see it, as this is the wild symbol, so it's the only one that can be part of other combinations, not just its own. It's best if you get it to form its own combo though, as it awards payouts of up to 6,000x, or 60,000 coins. Wilds can't substitute for bonus or scatter icons.
Scatter symbols are present as well, one of them having only cash prizes to give away, valued at 5 to 80 times the triggering bet value. Those would be the symbols which have Ocean Monsters drawn on them.
The other scatter gets an image with a Compass. Like any other scatter, it needs to be present, and that's about it. As long as you have it on at least three positions, you get a bonus game. This feature can bring you payouts of up to 32,250 coins.
Age of Discovery is a game for players that love adventure, which pays well, has great features and at least an acceptable design.
Play
Age of Discovery

here