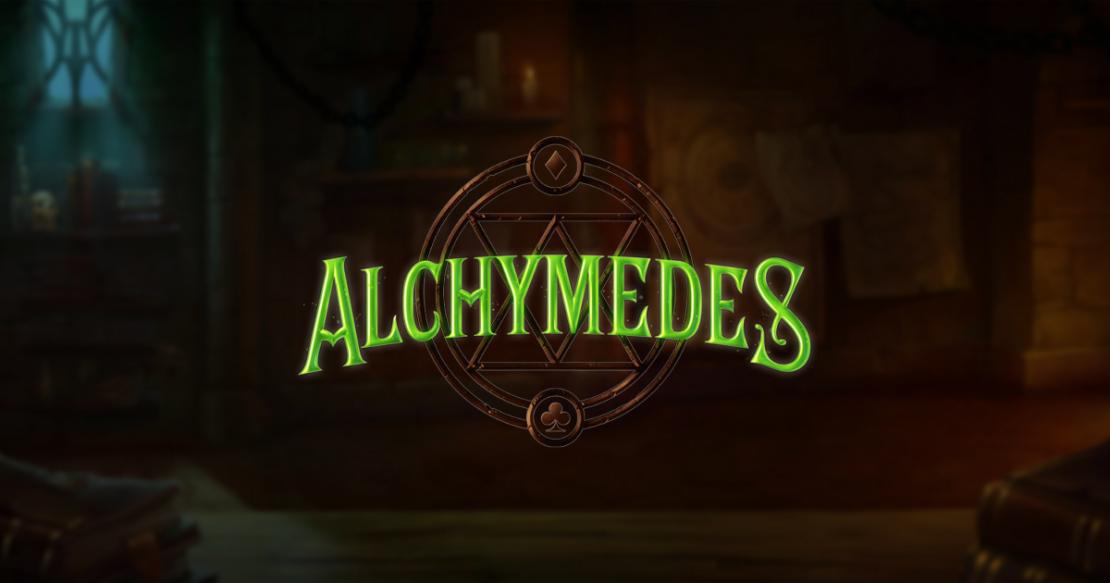 Alchymedes is a beautiful game from Yggdrasil Gaming, which sports a theme inspired by wizards and the potions that they create.
Alchymedes will not give you a unique theme, that much is clear here, but at least Yggdrasil Gaming chose to work hard on the design, so you still have an excellent reason to try it out. It's a beautiful game, as many of their titles are, and the story that is being told seems to be that of a wizard whose house is deep in a forest, and which has a laboratory set up there. You have the various recipients and tubes in the background, with the reels hosting images with esoteric card suits and with various types of bottles holding potions of different colors. It doesn't have symbols that will stand out in a big way, but the entire ensemble is pleasing to the eye. You have 30 lines in the game, and the 5 reels that support them get 4 symbols each. Wild symbols and wild patterns get to help you out, and there are also levels to go through, with increasing multipliers used at each one. You have a target of $4,000 to go after, one of the prizes offered in the bonus game.
You may spend between $0.30 and $60 each round. The 30 lines appear to be fixed, so the coin value is the only one changing here, with the minimum option allowing it to be at $0.01, while the highest one reaches $2.
Something very unusual that happens in this game is the possibility to mark winning lines with gold. The positions which get the winning symbols will be marked, and in time you will get to have every single one in this color. When all 20 symbol positions are golden, you will complete the current level and move on to the next one. If you change the wager value, then the level will change accordingly.
Each level's last win gets a multiplier that is used for its prize. The levels get increasing multipliers for these last wins, going up by a random amount each time.
Wilds are the only true feature symbols available, and they are capable of substituting for all other icons. You get random wild patterns during each level, and when the wilds land they will spread across those patterns.
Alchymedes is a good wizard themed game, with the graphics being excellent and with the features being unique. These two traits rarely seem to be available in games these days, so I recommend this Yggdrasil Gaming title because of them.