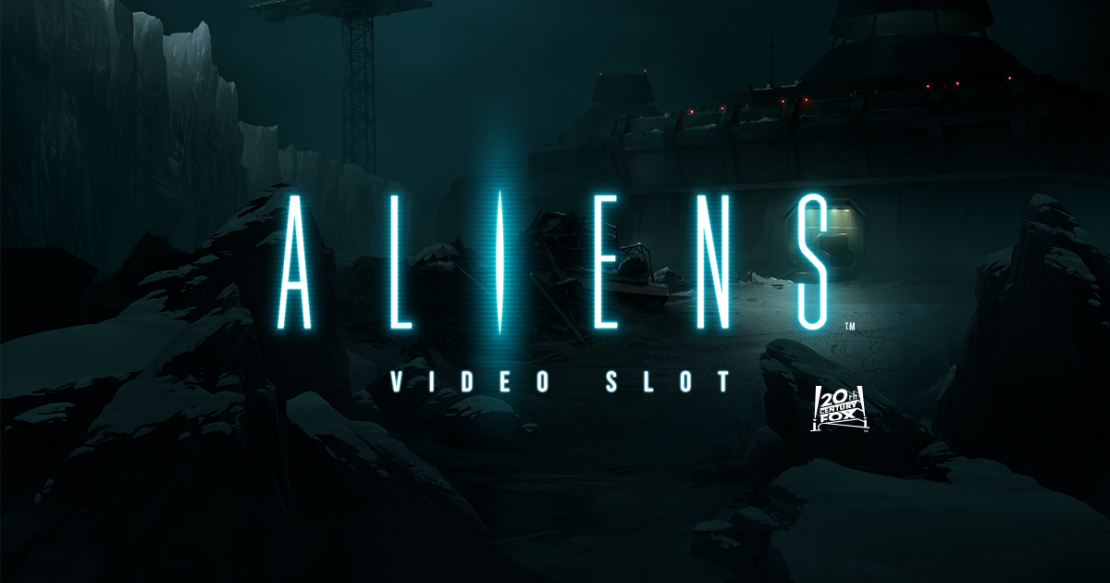 If you've seen the movies from the Alien series, then you know exactly what you're getting in this slot machine. Created in cooperation with 20th Century Fox, Aliens is a Net Entertainment slot machine with a design that looks high tech and dark, managing to bring the same kind of creepy look that you could expect from the movies. There are 15 paylines in this game, with rewards going up to $10,000.
The slot's theme being inspired by the aliens from the Alien movies, you're not going to see the human characters that you might be used to. You're getting only symbols with aliens inside, either in their adult form or as they look when they're babies. The action takes place on a cold and dark world, which is actually visible in the background, behind the semi-transparent set of reels. It's a high tech look as well, with a betting area that looks like a touch screen.
To place your bets, you don't have to decide how many lines will be active, they will all be used. You just pick the Level of the bet, which goes from 1 to 10 and selects the same number of coins for the line wager. There is the coin value as well to decide on, the range here being from $0.01 to $1. A $10 line bet is the highest one you can use, with the total being $150.
The game relies on wild symbols and on a system which lets you advance from one level to the next. At each step of the way you have an objective to complete, and you get a different experience from the slot, with different features (multipliers, re-spins, guaranteed wins and a chance to kill the Queen of the Hive). The objective is to kill all the aliens in the hive, and once you reach the 3rd level you get to attack the Queen with grenades and hopefully kill her in time to get your big bonus prize.