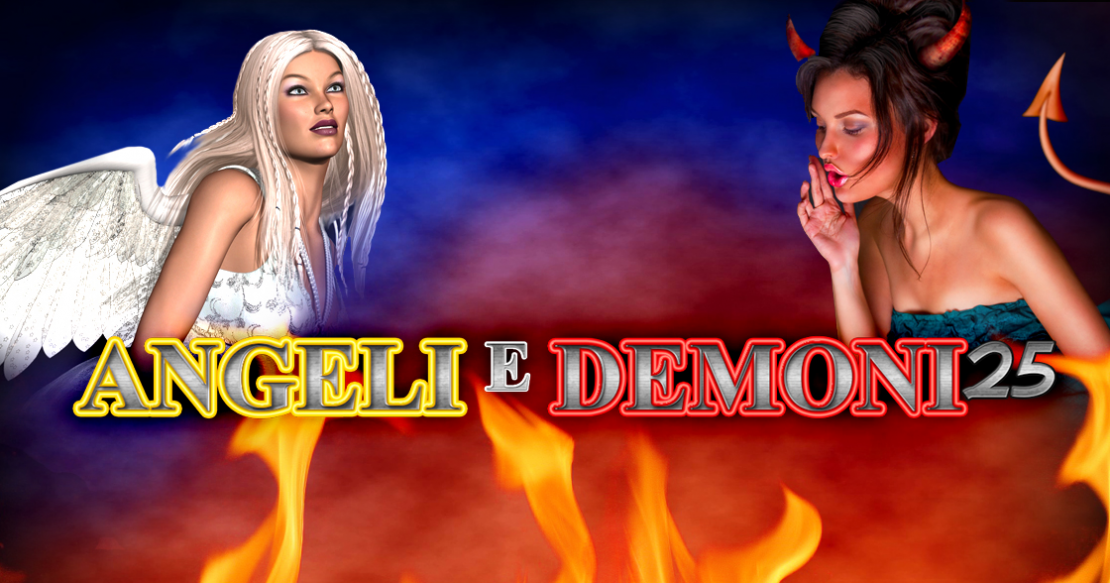 Angeli e Demoni25 Slot review
A title that seemed promising, Angeli e Demoni25 ends up being a classic inspired slot machine, with a few elements that hint at a battle between angels and demons.
World Match is the developer that created Angeli e Demoni25, and I mention this mostly to shame them for offering such a boring and uninspired game when there are so many other slot machines released these days which have impressive graphics. The choice of theme seems to be a battle between the good and the bad side, between angels and demons. Ultimately, the reels will be filled with fruit symbols, of a quality so bad that you would have to go back a few decades to find again in another title. 25 paylines are present inside, with the payouts maxing out at $2,500.
You have the two main characters next to the reels, with a devil and an angel each guarding their own side. On the reels, the symbols have almost no connection to the supposed battle between good and evil. You have mostly classic symbols there, very badly designed, almost like they were from an old coloring book for children. The symbols include Bar icons, 7s, golden bells, melons, plums, apples, cherries, oranges and pears.
The number of lines is 25, which seems to give the slot part of its name. There is a line bet of up to $1 that can be placed on each one, with the total being $25 at most.
The symbols which do have a theme connection are the ones with special abilities. The Angel is a good example, a symbol which acts as a wild and which is going to substitute for the classic icons, as long as it appears in the right position that is.
Another one to keep an eye on would be the Free Spin logo, with the fork next to it. It's a scatter, paying up to 100x the triggering bet and awarding 10 free spins whenever it's on a minimum of three reels. An advantage is the 2x multiplier which the free spins use on all the wins they offer.
The third and final feature is the bonus game, which needs the AD logo in three random positions. Multiple she-devils are on the next screen, and you click on them to get prizes. It's a very simple feature.
All in all, it's not a game that I would recommend or go back to. It doesn't do especially well in any area.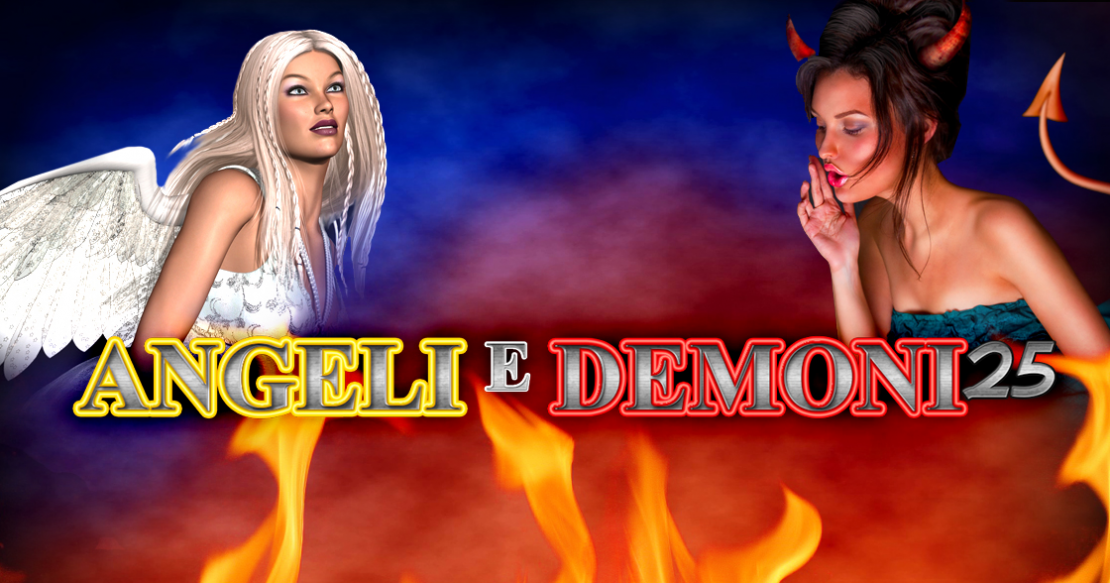 Angeli e Demoni25

gameplay video