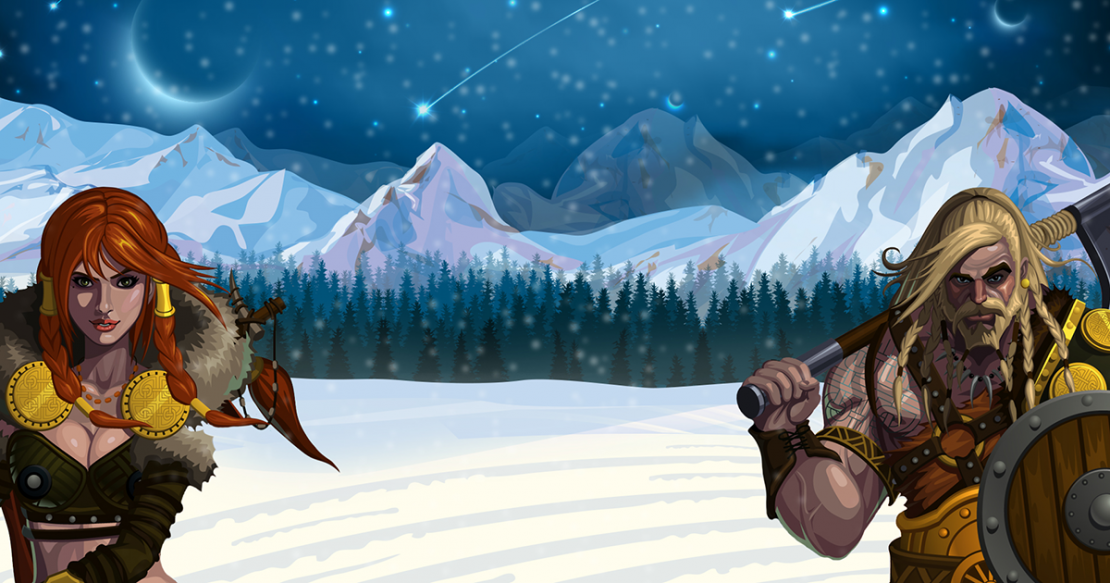 Arctic Fortune

Slot review
Arctic Fortune tells the story of a band of Vikings, as they go to the Arctic regions, in search for treasures.
The action in Arctic Fortune will show you a rich and beautifully made landscape, with symbols that do even better visually. You have all sorts of images with Vikings on the reels, with longboats, wine and dangerous looking white wolves. The game has a lot of details built into it, so I'm sure you will enjoy its look and the quality of the design, along with its cool features. The slot offers 5 reels, has a total of 1024 ways to win and it will pay up to $3,000.
This Microgaming slot will take you to the Arctic regions, and you can see it in the background, a white landscape covered with snow and with more coming down from the skies. The Vikings are shown mostly in the symbols which the game uses. They are armed to the teeth, and they have a map to help them navigate to the location of the fortune that they're seeking. I loved the quality of the design, it's very well handled.
The slot allows you to place a bet of 20 coins, and that should be enough to cover the 1024 ways to win. You can work with more than one coin per line, using a maximum of 10 in each case, with the total being 200 coins. With denominations that only go up to $0.20, your wager will be valued at $40 at most.
The Arctic Fortune logo, placed on top of a shield, is responsible for the substitution events that take place. If it lands where it is needed, it does its job and it can be part of a regular combo, as one of its symbols. It shows up only on two reels, the 2nd and the 4th.
We also get a scatter symbol, in the form of a treasure map, which can appear anywhere, and which triggers when a minimum of three are present at the same time. A bonus feature starts at that point, which can bring you a maximum of 40 free games and multipliers of up to 6x, plus a payout of up to 9,000 coins.
One of the things to keep in mind here is that the slot gets 1024 ways to win, so there are enough chances for the player to get wins each round. The symbols only need to appear on the correct reels, since there are no paylines. The payouts might seem small, but they're adequate for this type of game.