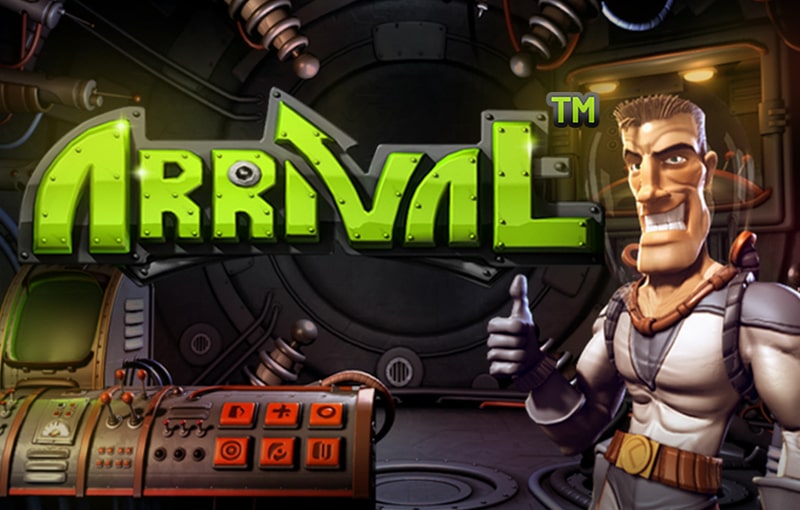 Arrival is an alien story, one where the graphics make a big difference, though I'm a fan of the features it offers also.
The story of Arrival seems to be that of a Brain Alien, which kidnaps a female scientist, and it's up to the Space Marine to come in and save her. You're going to be able to do just that in one of the bonus games, while another one will allow you to witness the Abduction Wild Reel, or the UFO Click Me Feature. Those are the main features of Arrival, a slot machine with a well designed alien theme, with 5 reels and with 30 lines. There is a maximum payout of $2,000, which can be won through a regular combination.
It's the story of a conflict between the Space Marine Corps, with its two representatives (one male, one female), and the Brain Alien, which is some kind of evil alien scientist. There are monsters, ships and planets among the symbols of Arrival.
There is a maximum bet of $150 which the game allows its players to use for one round. That kind of wager covers all the available lines, 30 of them being present, and up to 5 coins will be used in each case. With a coin value that will reach a maximum of $1, you end up with bets of up to $150 per round.
A total of three bonus features can be activated in Arrival. The Ray Gun is one of the symbols that make this possible, being a scatter symbol which appears in any position. Three or more Ray Guns trigger the feature called UFO Click Me. You just have to click on UFO icons, to get paid instantly.
Another one that you will probably enjoy is called an Abduction Wild Reel. Once again, a scatter brings this feature to you, and it's the image of the Brain Alien that is shown in it. 3+ symbols will activate free spins, with a wild reel chosen at random being present for the duration.
Thirdly, we have the image of the Girl, which you need in a minimum of three random locations, in order to get the bonus game from it. The aim is to help the marine to save the girl, which was abducted by the alien.
The graphics are fun, as they usually are in Betsoft slots, and the features are interesting to say the least. I didn't enjoy the top prizes as much, being on the smaller side for me.