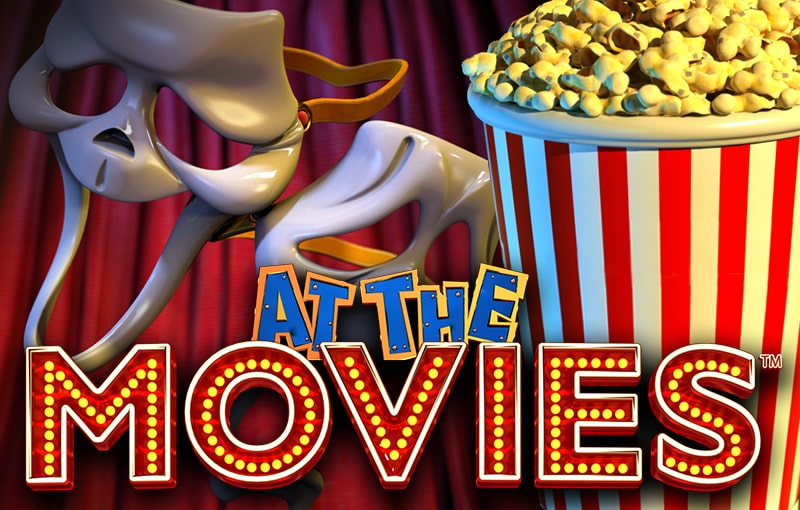 At The Movies Slot review
At The Movies is the usual celebrity and film industry inspired game, but with a better design than you usually find.
You're going to find in At The Movies a game which is based on a theme that has been approached quite a few times in the past. The cinema and the movie industry are shown in the design of this slot as well, which uses things like popcorn buckets, sodas and magazines to show off various areas of it, while things like cartoon characters and science fiction style machines will be used to describe various genres. Among the features, At The Movies has wild symbols, scatters, multipliers and free spins. You can win up to $20,000, and you have 25 lines with 5 reels for the layout.
I enjoyed the look of At The Movies, but then again that's no surprise for me, since I know the quality of the work that Betsoft does. You're going to encounter lots of fun images, with shark like creatures, with cute animation characters, futuristic machines, movie magazines, popcorn and movie awards, and they're all included on the same paytable.
The bets will reach top values of $5 for a single line, and with 25 lines in play you can end up spending $125 each time you play, though you can go a lot lower than that. Up to 5 coins of $1 are part of each line wager, so you can have 25 to 125 coins in a round with all lines active.
First, I would like to mention the Mask wilds, symbols which you use to substitute for other symbols, and that's about it. These symbols are not going to be used to trigger payouts directly, but since they have a 2x multiplier to apply to all wins that you get with their assistance, they can be a lot of fun to take advantage of.
The second one is the scatter, with the Movie Projector showing here. Scatter symbols of this type can appear in two to five locations to pay you a prize, or in three or more to get you free spins. 8, 12 or 20 rounds can be won, with a 2x multiplier applied. If you add the wild's 2x multiplier as well, the top jackpot can go from $5,000 to $20,000 during free spins.
I'd say give At The Movies its chance, its graphics are good enough to make it a pleasant experience, plus it has enough features to keep you happy.
At The Movies

gameplay video