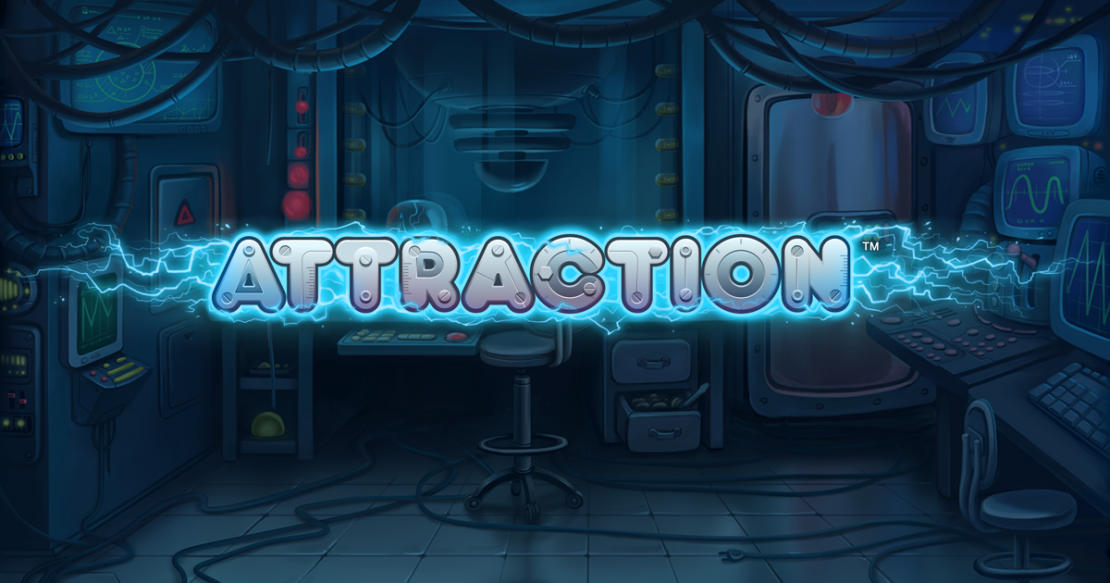 Attraction is a game for those that love science, the entire action taking place inside a lab of sorts, with a design of a quality typical for NetEnt.
Attraction and its science themed design should make plenty of players happy, especially since the design is as cute as ever. You will find inside images of various instruments that a lab might have in it, but there will be plenty of symbols with playing cards which are made out of metal. It does have a good list of features as well, so I think it has a lot to offer. The number of paylines is not on the pro list though, with 10 being offered, while payouts go only up to $5,000.
If you look at the background picture, what you will see is a lab of sorts, a place with lots of wires and electricity equipment. On the reels, which look like they are placed on top of a blackboard, the symbols are either computers, tools used to measure experiments or things like electrons.
Despite the fact that the game has only 10 lines, it allows for bets of up to $100 to be made. You use a level for the bet which goes up to 10, with just as many coins per line, and then you pick a value for those coins, as high as $1, or as small as $0.01.
A feature called Magnet will trigger at the start of each spin or re-spin. That magnet moves around the reels, and can trigger either on a horizontal row or a vertical column. If there are wilds in the path of this magnet, there will be a re-spin offered for it. These re-spins have at least one sticky wild in them. You also get two magnets around the reels for the duration of the re-spins, instead of one.
Wilds are part of the game, and they are symbols which are reserved for the 2nd, 3rd and 4th reels only. They can substitute for any symbol, without exceptions. There are sticky wild variants of these symbols, which are available only during re-spins, and which sport a different look (the element is blue instead of pink).
The game and its focus on science is a good choice for any player that has an interest in what makes the world tick. The focus on magnetism might not be shared by many, but there aren't a lot of science related slot machines right now.