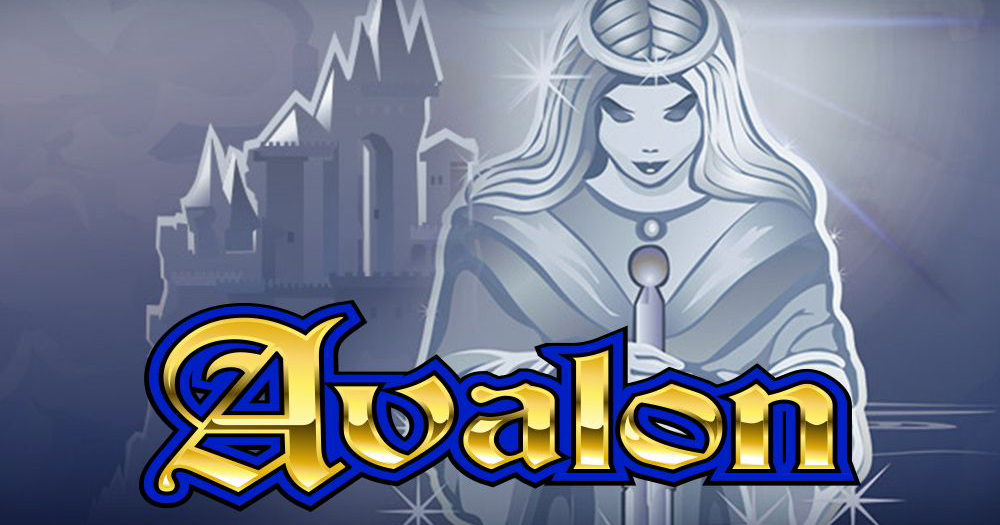 Avalon is Microgaming's attempt at a slot machine with a theme based on the legends of King Arthur.
Avalon, a creation from one of the most successful and respected developers of slot machines, Microgaming, is actually not that impressive of a game, at least if you look at the whole picture, and not just at the couple of themed symbols that have found their way to the reels. The King Arthur themed slot machines are by no means rare in this industry, so in order to rise to the top it would have to be better than average. The slot you're getting here holds a maximum of 20 active lines, and it pays up to $60,000.
There are a number of symbols in Avalon which actually look impressive, and I'm mostly referring here to the ones which have images like goblets, heraldry, crowns and jewels on them. The usual collection of playing cards is also present, and they're particularly bad in this case.
Your wagers can have a number of coins which go from 1 to 200, with denominations of up to $2 for each one. You pick how many of the 20 lines are active, and for each one you also decide on the total number of coins which are used (1 to 10). You can spend up to $400 on a single round of the game.
The image of Avalon will be used as a wild feature, which means that this symbol can substitute for all others, with the exception of the scatter. It's also a way for you to get the big prize, valued at 3,000x, which means up to $60,000.
Lady of the Lake is the scatter, and she is shown as an almost ghost like figure. This symbol can make its appearances in any position in the game, and it will pay anywhere between 2x and 200x the wager when it does this, depending on the total number of such symbols which are in place. You also get access to a feature with 12 free spins and multipliers of up to 7x.
An extra wild symbol is used for the free spins, showing a golden Treasure Chest. This new wild can substitute for regular wilds and it pays its own prizes of up to 1,000x if it forms a combo.
Avalon could've been at least a decent game if it didn't have all those ugly playing cards taking over the reels. The features are at least average, if not better, while the payouts which are at 3,000x don't really manage to impress.