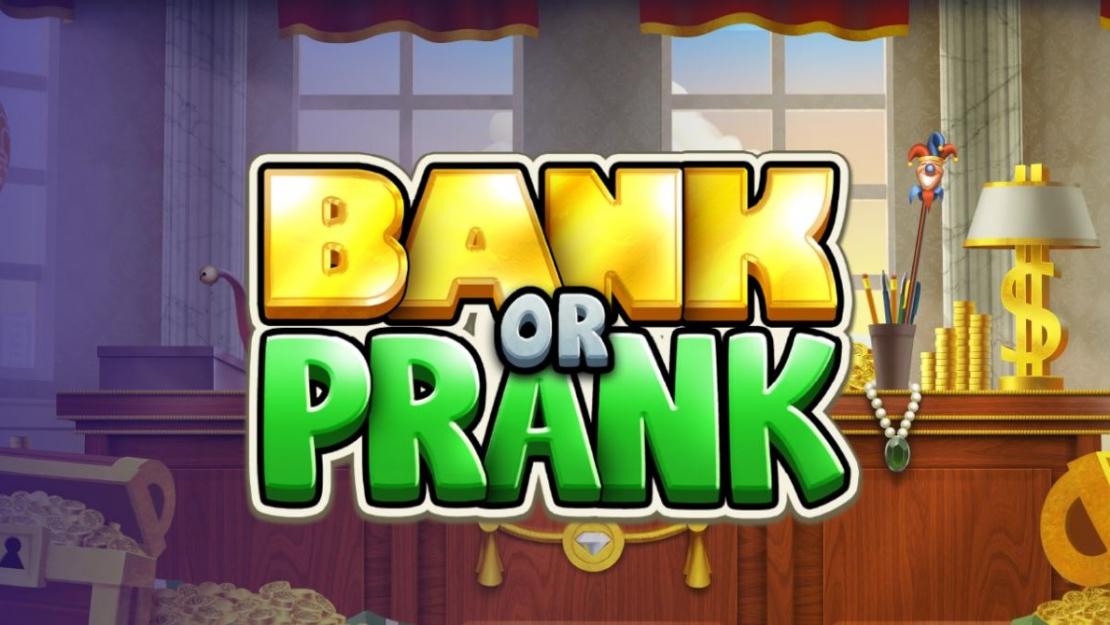 Bank or Prank Slot review
Bank or Prank will mix two things that never seem to go together, bankers and jokes, and it's going to be available as a Stake Logic slot.
Stake Logic, which is a division of Novomatic, is a developer that you're likely to encounter sooner or later, if you regularly try out new casinos. They're becoming more popular every year, and it's easy to see why when you have unique themes like in Bank or Prank. The action is going to take place in a bank, and the main character is a joker that's playing with the lead banker, a very serious fellow. The entire theme is split between these two and the worlds they represent, so on one hand you have bombs with fuses and the joker, while on the other there is the banker, armored cars, money bags and cash. More neutral options will be the logos, mystery symbols and the playing cards. It's designed as a cartoon-style slot, and it looks very good.
During any round where you spin the game's 5 reels, you can get up to 243 winning combinations thanks to its ways to win system. It will offer rewards of up to 400x per combo and it involves various cool features to help out further (wilds of several types, free spins, collectable and mystery symbols).
You don't get to play with the number of coins in Bank or Prank. Those will be fixed at 40, but you do have the option to modify their value. It goes between $0.01 and $1, and so the full range of a bet is $0.40 to $40.
Mystery Rewards are offered as a result of having three collected Mystery symbols, from the three rows of the game. Only reel 1 can get these icons.
The Crazy Wild Game will start up if you've collected three Crazy Wild icons, from just as many rows on reel 5. This feature has 10 free spins to offer you, and as each one starts you will get wilds to appear and become locked in their positions.
If you land a Bomb icon on a row where you've collected a Mystery or Crazy Wild symbol already, then you lose that collected icon. Reels 1 and 5 are the only ones that get these Bombs.
As for the wilds, these appear only on reels 2 to 4 and they are usable as substitutes. During free spins they appear on all reels.
It's a game that looks great, has a bit of humor injected into it and a set of features that is unique. What's not to love?