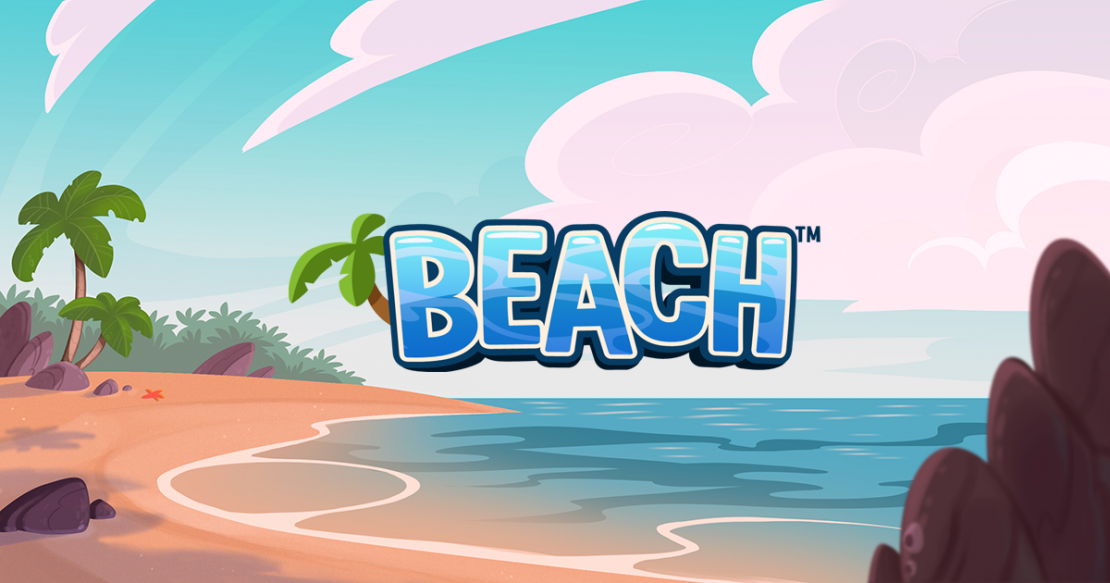 The Beach is the main actor in this game, as the title suggests it. It's a slot from Net Ent, with a cool yet understated design.
Once Beach has loaded, you will find that you're on an actual beach, and that the various symbols appear laid out on it. You have stones, shells, starfish and treasure chests, to mention a few of the beautifully made icons which were introduced in it. This is a slot which offers 20 paylines on 5 reels, with its biggest prizes bringing players up to $40,000.
The reels and the symbols don't take as much of the screen as they do in other slot machines, and there is enough empty space between them that you will find the beach to be a big part of the design. The icons are either poker cards, written on the back of beautiful round stones, or things like shells, starfish and pearls.
You got 20 lines in the game, and you can maximize the wager on each one by increasing the denomination up to $1, and by selecting a level for the bet of up to 10. What you get this way is a $10 line bet, with a maximum wager of $200 for a single spin.
There are special features as well in Beach, not just pretty icons. One of them is the Octopus Wild, a symbol that is shown only on one reel, the 3rd one. You can't use one as a replacement for a scatter or a regular wild. What is special about it is that it can swap the position of two symbols which are in its vicinity, in order to bring you a win. It can only do this with symbols from the middle three reels. If an Octopus wild is part of a combination, the prize value will be doubled as a result.
Regular wild symbols are present on the other four reels (1, 2, 4 and 5). They can replace regular symbols and they can be a good way to get more wins.
Free waves (free spins) can be won when Message in Bottle scatters are in 3+ positions. The reward is a round of 8 to 24 free waves, with a chance to retrigger them.
You're going to discover a different type of game in Beach, and I'm not talking just about its design. It does quite well with its features also.