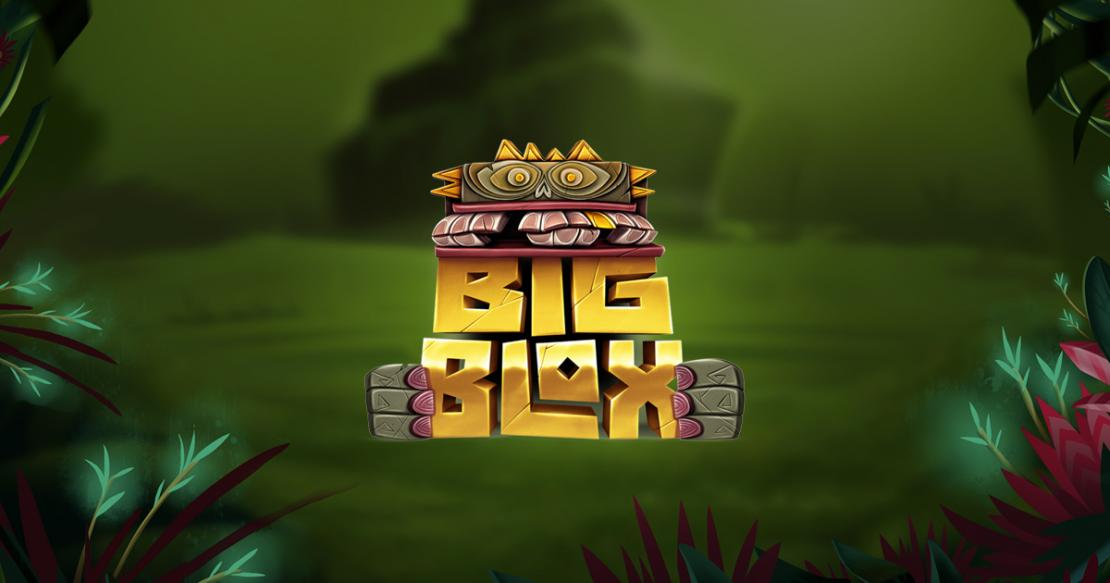 Big Blox gives you a tribal theme and a set of features which relies on blocks of icons. It is a production from Yggdrasil Gaming.
Big Blox will not have a very unique theme in place for you, but I wouldn't call it boring either. It's actually a mix of tribal icons and a bit of a death theme, the skulls being included in every single symbol or decorative detail you look at. There are totem pillars next to the reels, while the symbols are all with skulls that look like idols, or card suits which also look like representations of heads. The big blocks of symbols are part of the game's list of features, where you can also find the wilds. 5 reels use 243 ways to win to get you paid, and the most you can win is $1,600.
I rather enjoyed the graphics, even though they are so inspired by death. There are funny looking skull idols everywhere you look, and especially among the symbols. Even the four card suits take this sort of look for themselves.
In typical style for a game with 243 ways to win, there will be 25 lines selected for wagering purposes. It's a fixed number of coins, but the coin value is still left up to the player. Its minimum value will be set to $0.01, while the highest one is at $4. Spending anywhere between $0.25 and $100 per spin is a possibility.
Wilds are the only symbols which have additional roles in Big Blox. These unique feature icons will behave like regular symbols if this gets you a new paying combo. Thanks to the ways to win, all the wild needs to do is to appear on a reel where it is needed, not on a specific line. Big Block Wilds are also possible, just like the regular symbols.
Each round of the game will give you one Big Block. This will be a symbol which occupies a large area on the reels, all the positions inside showing the same symbol. It can vary in size, from 2×2 to 5×3, so yes, you could even have a single symbol for all the positions on the reels. Payouts on all the ways to win at the same time would be possible in such a situation.
The unique gameplay of Big Blox will do a lot to convince any player to play it, and the cute looking graphics will play a major role as well.