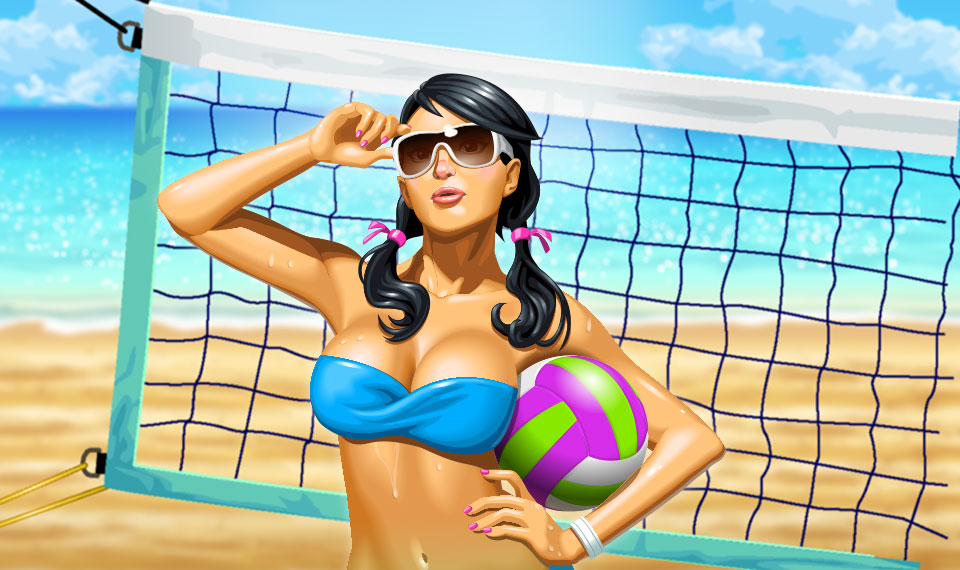 Bikini Party is a game released by Microgaming recently, with a theme which shows you a group of girls as they're playing beach volleyball, all of them dressed in skimpy bikinis. It's a fairly common sight on beaches from all over the world, but surprisingly there aren't that many slot machines to be themed around this type of image. Bikini Party does this, and offers you 243 ways to win and prizes which reach values of $200,000.
The beach theme was very well handled, especially the five symbols with cute girls on them. They're all holding volleyballs and posing for the camera, so you're not exactly seeing them as they're playing the sport. The unfortunate side is the presence of quite a few boring poker cards as well.
Games with ways to win don't expect you to actually cover them all with coins. Instead, they require wagers on a number of virtual paylines, 25 in this case. You use up to 10 coins per line, with denominations of up to $5. The line wager can go as high as $50, with the total being $1,250 in that case.
While they do use a wild feature in the game, it's a very limited one, with appearances on just two reels, the 2nd and the 4th.
The Volleyball scatter brings some of the best prizes of the game, up to $125,000, the requirement being for up to five such symbols to be on the reels, in any position. The reels don't even have to be near each other. You also get 15 free spins when this happens, with tripled prizes.
The coolest feature of all would be the one they call Respin though. After each spin, Respin buttons become active underneath the 5 reels, allowing the player to respin one of them, at a cost. It can be used to complete a combination which has only some of its symbols, but it can get expensive if there is potential for a huge payout.
Bikini Party

gameplay video