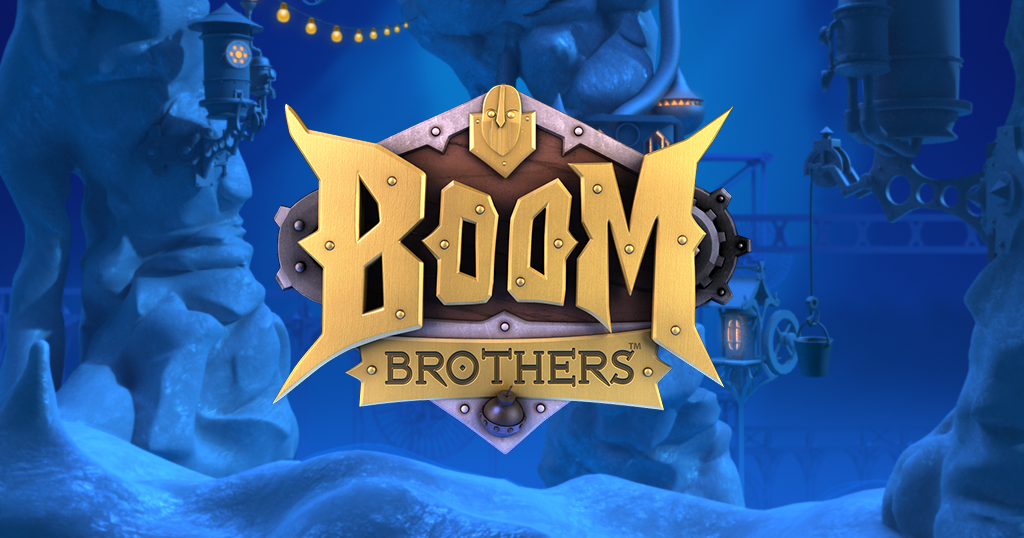 Boom Brothers Slot review
Boom Brothers is a steampunk title, with robotic like main characters which have a love for explosives and mining.
Designed by Net Ent, if there is one thing that Boom Brothers gets right, it's the quality of the design. The steampunk influence is clear here, the game showing off all sorts of steam machines, along with the brothers, which seem to made out of metal as well. It's not a typical theme for a slot machine, the look being unique from what I've seen so far. This game has 5 reels and 20 paylines, with lots of good features and prizes of up to $37,500.
The brothers which the game refers to appear to be miners, which are looking for precious stones and gold, deep in the underground. The action takes place inside their mine, and you will find wooden beams with metal braces, various steam based pieces of equipment and the brothers themselves. The game describes them as dwarves, but they look like robots with beards, not like people of the mountains.
You will have a betting range of $0.01 to $100 at your disposal, which you can modify as needed. You do this by picking the number of active lines (1 to 20), changing the bet level (1 to 5 coins per line) and the denomination ($0.01 to $1). The line bet will go up to $5 at most.
One of the available symbols is the wild, marked with its own logo and sporting a bomb with a fuse underneath. It pays up to 7,500x if it forms its own combination, but usually it will be used as a substitute for regular icons.
You also get a symbol with scatter abilities and with the Free Spins logo on it. This one triggers a free spins feature, which benefits from a 3x multiplier.
If you get pieces of track on the reels, the game will count how many are present, and will pay 2x to 4x the triggering bet. With the maximum of five pieces, it also triggers a bonus game. Inside, you will have to move one of the brothers, along with his cart, for a total of five steps.
There aren't that many steampunk inspired slots out there, so I think Boom Brothers could be a successful slot. Players that love this kind of look will enjoy playing on it.