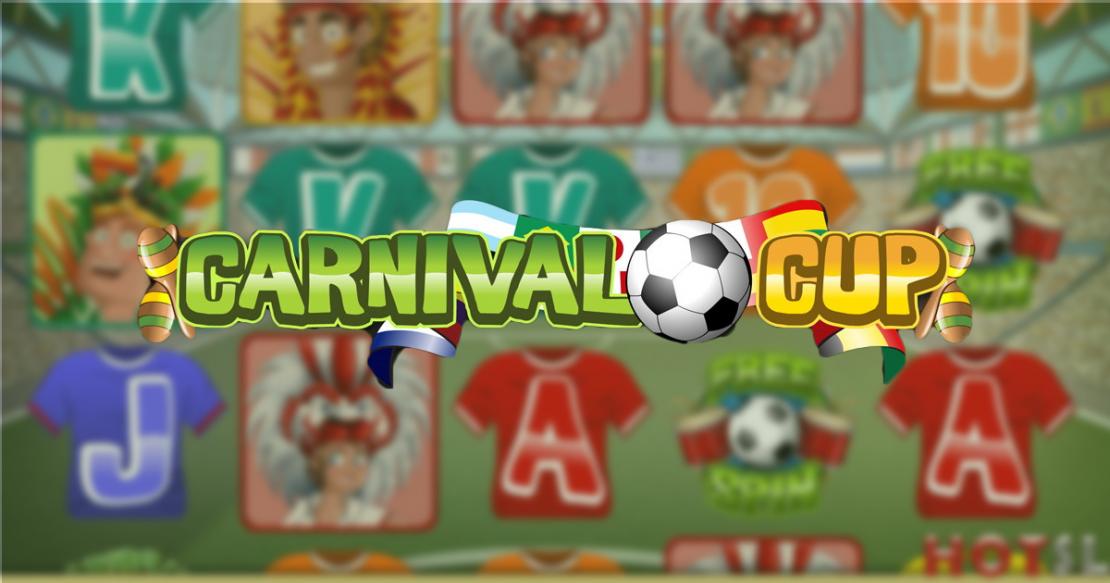 Carnival Cup is a game that's focused on football (soccer), and specifically on the World Cup that took place in Brazil 2014.
The title mentions a Carnival Cup, but that's something that doesn't really exist. It's meant more to tell you the location where the World Cup took place, in Brazil, home of the world's biggest Samba carnival. Soccer, or football as most of the world knows it, is probably the most popular sport, and there are dozens of games with the same topic already, some even influenced by the same World Cup event as this slot. The game has for you free spins, scatter symbols, plus wilds, a pretty typical mix of features. It's going to be a 9 line game, with some interesting graphics, 5×3 reels, and with a jackpot worth $2,500.
You will discover that three buttons are shown on the main screen, two to the left and one to the right of the reels. The ones from the left are used to access information or change options. The Stake & Lines button lets you change those two things, the wager per line ($0.01 to $1) and the lines (1 to 9). Your highest bet is going to be valued at $9.
The symbol that you can use to get paid well is the slot's logo. When five of these symbols manage to appear together on one of the lines, they will form their combo and pay you 2,500 coins. They can get help from the wild symbol in this case.
The wild symbol is marked as such, and it shows you a Trophy as well in its image. They are great to use if they land where they're needed, being capable of acting as replacements. At the same time, if you happen to get three together, that win line will pay the highest amount possible in the game.
I've found the Free Spin scatter to be another one that you should pay attention to. You need all three present on the reels at the same time, but in any position, since they're scatters. When you have three, you can access the free games.
Carnival Cup is not the perfect game, but I've enjoyed some aspects of it. It has few lines, but a high enough RTP, plus it is a cute enough design and the features that you would expect any game to have.
Carnival Cup

gameplay video