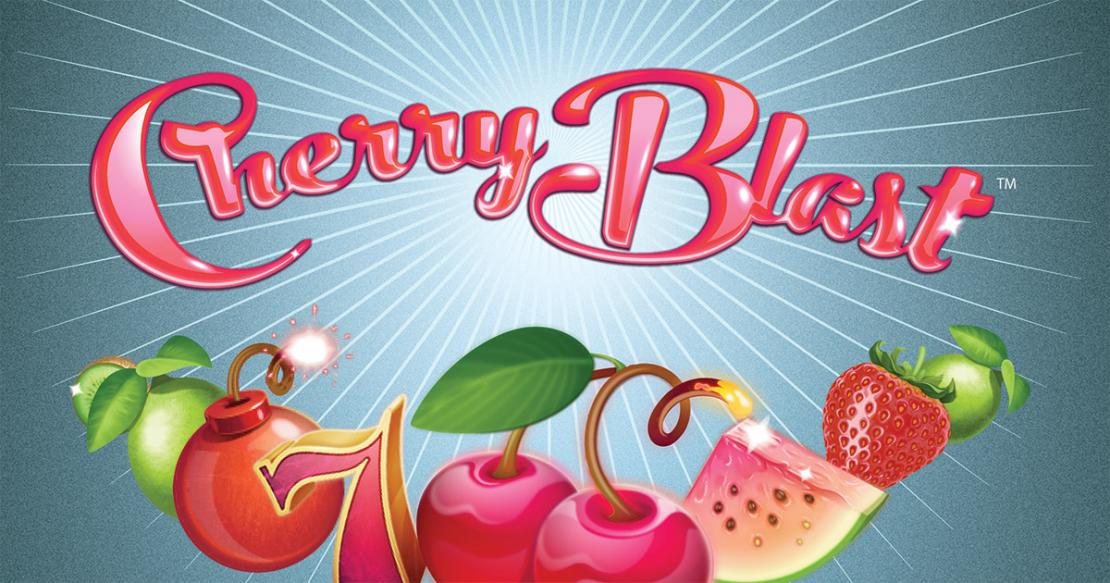 Coming from Iron Dog Studio, Cherry Blast is your typical fruit themed slot machine, though neatly wrapped in a modern 5 reel package.
Iron Dog Studio might be a new developer, but they're quickly showing what they're capable of, especially with this new release, called Cherry Blast. Fruit and classic themed slot machines are not new and are not generally very impressive to look at, but this particular game feels different. Despite the fact that the majority of its symbols are classics, it makes them look good, while showing us things like 7s, cherries, bells, lemons, melon, strawberries, plums and kiwis. These are all things that players are bored with by now, yet here they look fresh and exciting. The game has a couple of features, despite the classic heritage, using exploding bombs which trigger free spins, bonus features or wilds. The game can pay up to $4,000.
The option to change the bet is available on the left side, in the middle position. You click on the button, and a spread of betting options will fan out from it. You use that wheel to select a total bet with a value between $0.20 and $40. The selected bet will then have a value per line between $0.01 and $2.
The game has a lot more features than you'd expect. It starts off often enough with the Bomb symbol, which is lit and which appears on the middle position on the reels. It explodes if it shows up, and then spreads a number of symbols in a random direction. You can get three scatters, bonus symbols or free spins, or you can have up to five wilds from it.
The wild symbol is an easy one to spot, showing us a logo and a gold crown, with red cloth around them. You will have these wilds as substitutes, useful to replace any of the regular symbols in wins that are formed.
The scatter is also present, also with a crown and its own logo, but with green cloth around it. It's going to pay you 80 coins if you get three symbols on the reels.
From the Star symbol, you will get a reward of 100 coins, plus a round with 9 free spins. During free spins, the middle three columns can get special wild symbols which aren't dependent on the Bomb symbol to appear. Scatter symbols can appear on up to 9 positions during free spins, bringing rewards of up to 2,000 coins.
Finally, the random Bomb feature can also be a bonus game, with a Pac Man feature, called Bonus Dash. You pick a path and you get a reward based on your choice.
Cherry Blast is an exciting new title, especially feature and design wise, and it manages to stay fresh despite the theme selected for it.