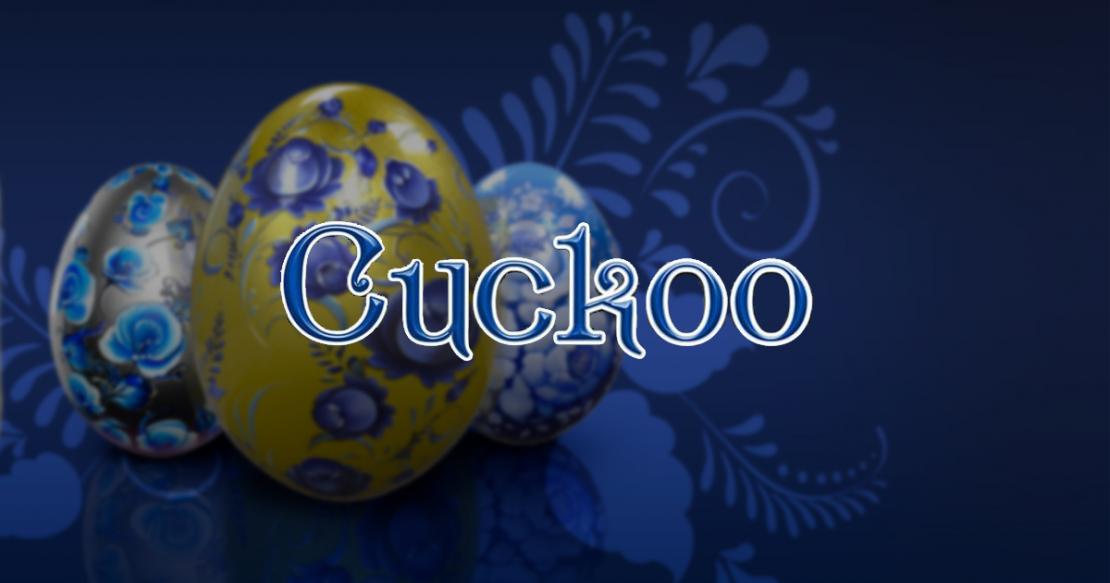 Endorphina's theme for this game is the old cuckoo clock, an original choice which comes with its own unique design style.
Cuckoo has been created in Endorphina's studios and it's a game which has a focus on the cuckoo clock if we go by its name, even though what we're being shown on the reels is a symbol with a regular wall clock. It's worth noting the design style of the game though, which looks like it uses porcelain objects that are hand painted. We're seeing three different beautifully painted eggs among the symbols, plus the wall clock that also seems to be made out of porcelain, and four of the simplest looking poker cards I've ever seen, since they're completely white. The surrounding border for the reels also has that hand painted porcelain look to it. The overall effect is one of elegance. The game gives you 10 active lines or fewer, has 5 reels and it seems capable of offering prizes of up to $50,000. The features of the slot give you the scatter and the Clock bonus game.
The location of the betting options is split between the top left and the bottom left corners. The coin value is in the first location, and you can take it from $0.01 all the way up to $1. The second location houses the options to change the number of coins from 1 to 10 and the number of lines. You can spend up to $100 for each round, if you max out every single option available.
There seems to be only one feature symbol in this game, the one that's showing you the Wall Clock. It's the scatter of the slot, so landing it three or more times will get you a bonus game, even if the required symbols are not together on a line. There are no direct payouts offered by this scatter symbol though.
During the Wall Clock bonus game, you will have an alarm that will be set to a time that is chosen at random, and you don't know it. You have to move the golden hand of the clock forward, to get a multiplier. The downside of moving the multiplier too forward is that you can trigger the alarm, which ends the feature. The biggest multiplier available is at 2,400x.
Cuckoo is a very unusual game, but at the same time it is quite simple to play. It has fewer symbols as well, so even though you don't get a lot of features, you have better odds of forming regular wins.