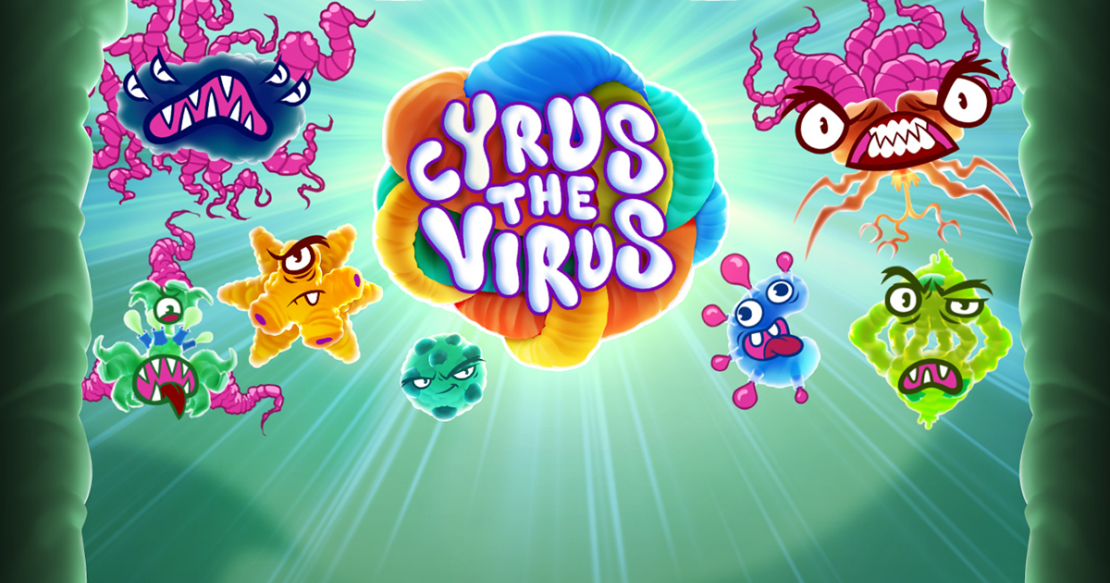 Cyrus the Virus Slot review
Cyrus the Virus is a virus themed slot machine, featuring among its symbols the kind of bugs that you couldn't see without a microscope.
Yggdrasil Gaming, the developer behind Cyrus the Virus, created here one of the more originally themed slot machines that I've seen. It's not exactly a pretty title, despite being a recent release, but then again when you look at viruses, cells and microscopic bugs, you're rarely impressed with how good they look. The game seems to show you the world on a microscopic level, with ugly viruses being the stars in it. There are only 10 paylines in this game, and they can pay up to $8,000.
The action of Cyrus the Virus seems to be taking place inside some sort of host, the game giving you the impression that it shows you what happens inside your body without you knowing. There are multiple symbols with weirdly shaped viruses and other bugs, each one with a face and most of them looking slightly evil. I'm assuming they're all viruses.
Cyrus the Virus has 5 reels, with 3 symbols each, but only 10 paylines are active each round. You pick the coin value, and that's it. It will go up to $4, allowing for the total bet to go up to $40, but no further. That kind of bet can bring you a $8,000 payout, coming from a 2,000x reward.
Not only is the game the kind that has a limited number of paylines, but they don't even pay all from the left side. We have 5 paylines which go from right to left, and another 5 lines which pay from left to right. The symbols have to be on adjacent reels. Another thing to keep in mind here is that symbols come in stacked, so you might not get them aligned too often, but when it does happen you can expect multiple combinations forming at the same time.
The feature list is extremely limited, and it actually only offers a wild symbol, that's it. It shows some kind of purple monster on it, which I assume is Cyrus the Virus, and it appears only on the 3rd reel. When it appears there, it can expand to cover the reel it is on.
If you want a game that is different, this is certainly that. It's not a theme that you're likely to find somewhere else, and it plays differently. It doesn't pay much though, and it's stingy on the features as well.
Play
Cyrus the Virus

here