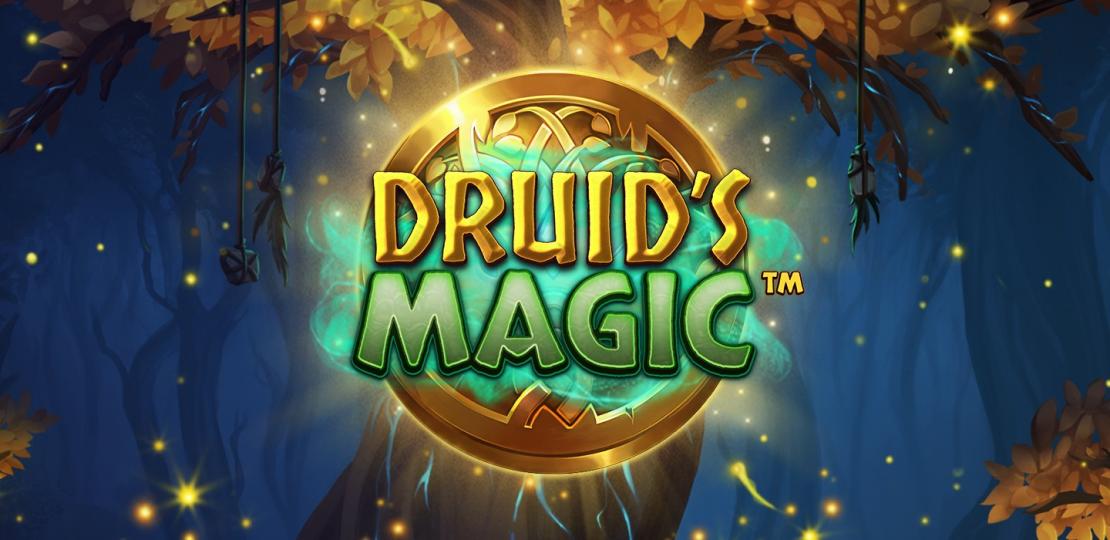 Druid's Magic Slot review
Druid's Magic by NetEnt takes players deep into the mystical heart of an ancient forest, where the enigmatic druids dwell among the timeless trees. This high-volatility game comes with an RTP of 96.14%, offering a classic 5×3 reel structure with 20 paylines, and is packed with features as unpredictable and compelling as the druids' secrets.
NetEnt, known for their visually stunning designs, does not disappoint with Druid's Magic. The reels are set against the backdrop of a forest rich with emerald hues and dappled sunlight, while thematic symbols bring the Celtic lore to life. The meticulous detail in the magical animals and druidic runes reflect a game that's crafted not just to entertain, but to enchant.
The betting rules are simple yet accommodate both casual players and high rollers, with bets ranging from 0.10 to 150. As the reels spin, players will encounter four druidic symbols and four magical animals, each offering the chance to win if aligned on any of the 20 lines. The game's high volatility promises the potential for substantial rewards, though such wins may come less frequently.
One of the highlights of Druid's Magic is the array of wild features. Five different wilds – each with their own enchanting abilities – can alter the course of play. From Stacked to Expanding, Random, Linked, and Colossal Wilds, these features ensure that no two spins are ever quite the same. Free Spins are another draw, offering players ten initial spins with a special wild selected to enhance the chances of a big win. Additionally, retriggering the Free Spins can unlock even more wild features, up to a total of 30 spins.
For those seeking immediate thrills, the Bonus Buy feature allows a shortcut to the Free Spins round at a premium, offering a glimpse into the druids' most powerful spells without the wait.
With its well-executed theme and a symphony of features that align with the mystical narrative, Druid's Magic stands out as a slot game that's as rewarding as it is captivating. The low-paying symbols, though less intricate, are a creative nod to druidic runes, completing an atmosphere that's both otherworldly and intriguing.
NetEnt's Druid's Magic is an excellent choice for players who love a richly themed gaming experience coupled with the chance for impressive payouts. Its fusion of high-quality design, exciting features, and the potential for substantial wins through a diverse range of wilds make for a slot game that's well worth exploring.