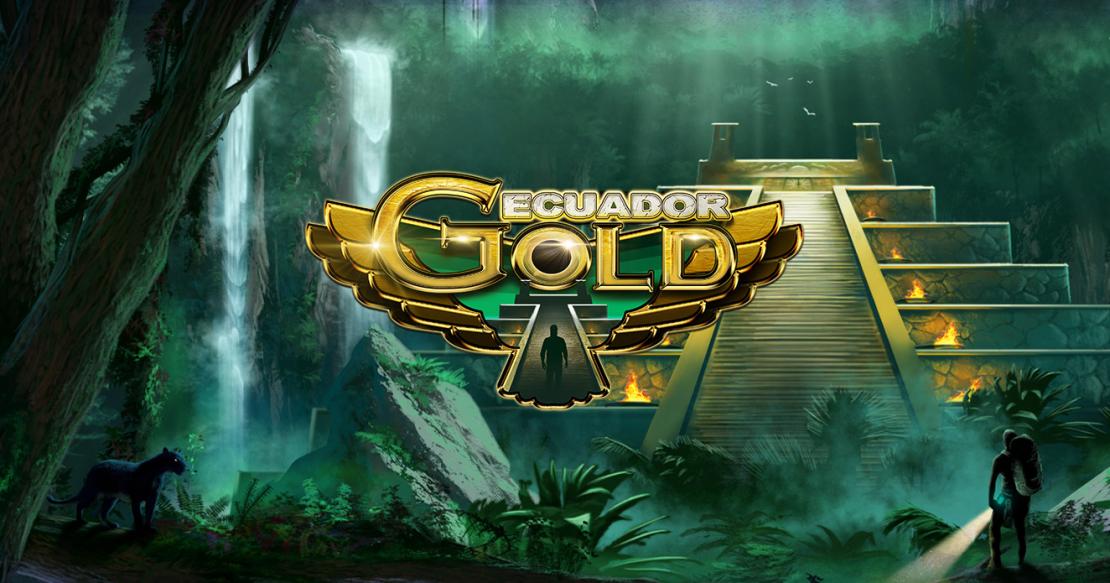 An Elk Studios release, Ecuador Gold takes us into the South American jungle, in search of treasures, and it delivers them via 4096 ways to win.
Ecuador Gold follows the same type of story that other South American-based slots have used in the past. It relies on a main character, an adventurer or archaeologist, which goes into the jungle and finds some kind of lost temple. The treasures hidden inside are the focus of the story, as well as the various idols and representations of animals. These are your symbols, with images of idols, of alligators, snakes, birds, or representations of the Sun, among other things. I appreciated the overall look, and the fact that there were no ugly symbols inside, so basically no Royals or card suits. Every symbol you see here is going to look great.
As a game that sports a game area with 6×4 reels, there are 4096 ways to win total, which should bring a lot of potential, in terms of payouts. You're looking at a slot with a 96.1% RTP, where the rewards could go up to $250,000 per spin. The list of features ranges from the Avalanche, to bonus symbols, free drops and Ghosting wilds, so they look fairly interesting.
Wager wise, it's the same as in every other Elk release. You use 100 coins, and the total value for them is between $0.20 and $100, which means that at most you have $1 as a value for the individual coins. The betting strategies are also available, if you want to give the game control over your betting.
The Avalanche is a well known feature by now, and very much appreciated. It's removing winning symbols and bringing new ones in, and it can significantly improve the results of your spins.
Ghosting Wilds can drop down on the last four columns. These will move around for a random number of times, and as they do so, wilds will be placed on the reels in their wake.
The Bonus Pyramid scatter triggers free drops, whenever at least three symbols are in view somewhere. Up to 25 free drops trigger, and the size of the game area and the number of ways to win can increase here, to as much as 262,144.
Ecuador Gold looks like a game with big potential, and it's a decent one to try out, even though it seems to have a cap at 2,500x the stake.
Ecuador Gold

gameplay video