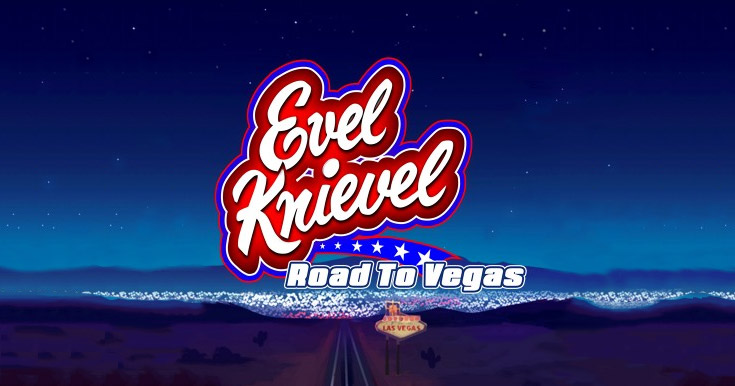 Evel Knievel: Road to Vegas

Slot review
Evel Knievel: Road to Vegas is a Core Gaming title, a slot machine which focuses on one of the world's greatest stuntsmen.
The action of Evel Knieel: Road to Vegas focuses on a man that was called Robert Craig Evel Knievel. Born in 1938, he lived until 2007, despite being one of most daring stunt performers in American history. He has jumped 75 times over long distances with motorcycles. He even attempted to use a steam powered rocket to jump over a canyon, though that one failed. He had over 433 bone fractures in the course of his career, and he's actually in the Guinness World Records because of that. This is not the only slot machine to be inspired by his life. It's a title with 25 winlines, capable of awarding payouts of $100,000.
The game's design is not great, but it does its job of showing off the life of Evel Knievel. You see him next to the reels, sitting besides a fire and a radio, while in the distance you see the lights of Las Vegas. The reels are occupied by logos, poker cards and even classic icons if you get to the bonus features.
You get 25 lines in this game, but the only option available to you is the total value of the wager, not the individual coins or denominations. You start off from a minimum bet of $0.25 ($0.01 per line), and can use up to $500 ($20 per line).
A Flaming Wild symbol is used in the game as a way to get you some more winning combinations, but that's mostly in the long run, since the wild has to land in the exact position where it has to substitute for another, before it can be of help to you. Having a couple of these wilds together on a line, will result in their own combo forming. This will bring you a payout of up to $100,000. The Bonus icon is the only one to work on its own, without any help possible from the wild.
Speaking of the Bonus, is marked as such, and it is a symbol which can bring you payouts of up to $50,000 when you have up to five of them in place. The position can be random, and as long as you have 3 or more, you also get a Bonus Wheel feature in addition to the prizes. You will spin this Bonus Wheel, and from it you will get one of the five available bonus features.
Core Gaming did an adequate job with this game, and since it offers prizes of up to $100,000 and great features, I think it's worth a look even if the design is not to your liking.
Play
Evel Knievel: Road to Vegas

here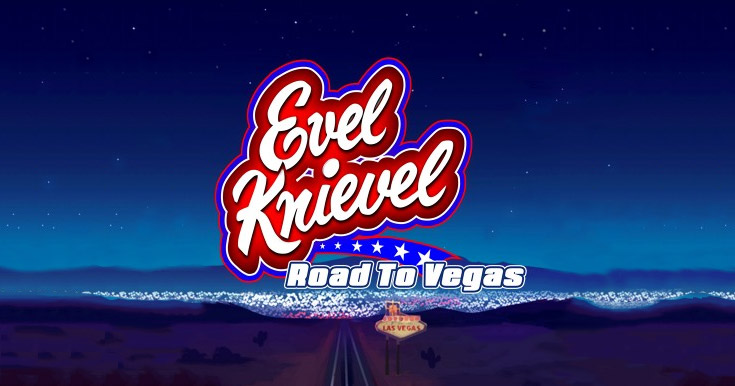 Evel Knievel: Road to Vegas