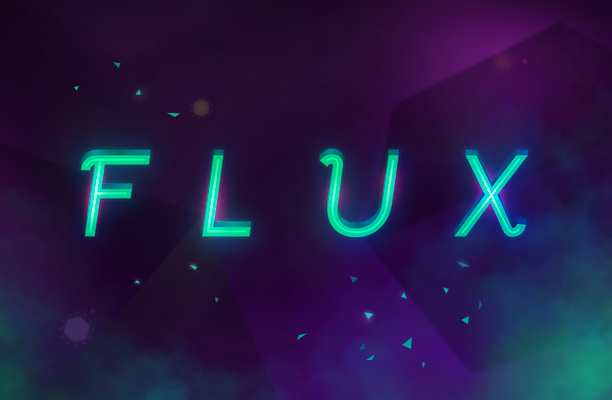 Flux is a game which looks modern, but at the same time has an almost abstract design, with geometry appearing to be its biggest inspiration. The symbols are simply objects of different shapes and colors, which are pulsating with light. The designer behind this particular slot machine is called Thunderkick and they've created here a 15 paylines title, with payouts that reach $2,400.
The almost abstract look of Flux might be annoying for some, since the theme doesn't appear to be very clear, but the quality is certainly there, and it looks like a modern game. The symbols are designed in 3D and they rotate slowly on the reels, glowing with pulsating lights at the same time.
You're getting a limited number of paylines, 15 of them used on 5 reels that have 3 symbols each. You can place your bet on all the paylines as a whole, but the wagers are not actually based on them. For example, the minimum bet for the 15 lines is at $0.10, while the maximum one is at $100. The line bet for the former would be at $0.00666, while for the latter it would be $6.66. Luckily, the game tells you exactly how much you can win from each combo, so there is no need to take the line bet into account.
One of the symbols to watch out for is the Wild, represented by the W Logo. With the exception of the bonus symbol, the wild can substitute for any other symbol, as long as that brings you a cash prize.
The free spins are the ones that are impressive in this case. You need three bonus symbols to get them triggered, and you get to choose one of the three types that are available. Three to five Bonus scatters will bring you 16 to 48 spins where you win both ways, or 12 to 36 spins with three extra rows, or 8 to 24 spins where you get both the extra rows and the ability to win both ways.