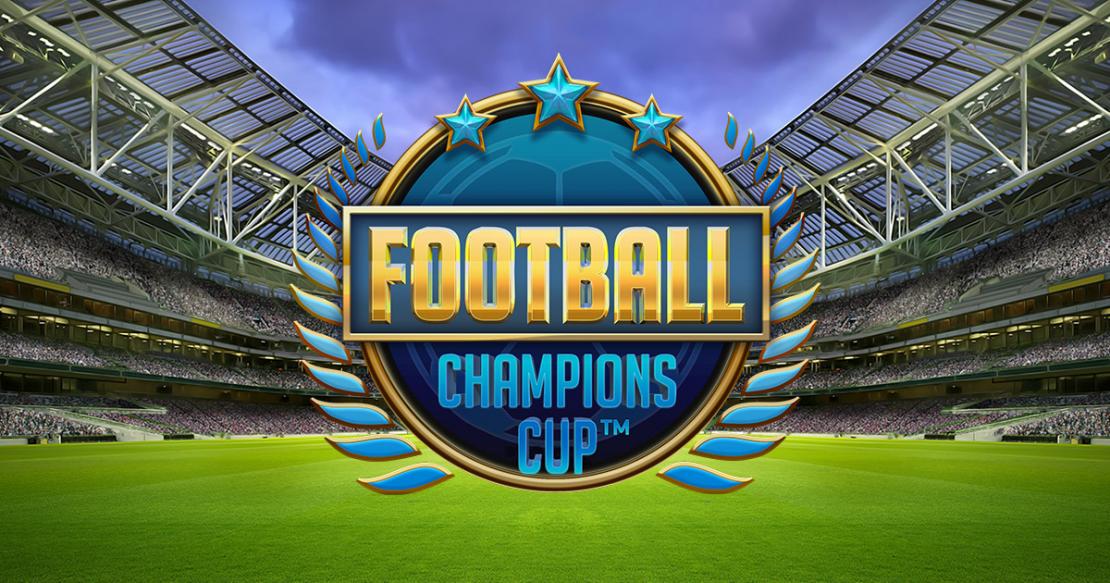 Football: Champions Cup

Slot review
Football: Champions Cup is a game from NetEnt, released just in time for the Euro 2016 championship.
Football: Champions Cup appears to be created especially for the Euro 2016 championship, and as you will see it features only teams from Europe in its bonus games. It even lets you advance through a championship of sorts, and you get a chance to win a trophy and some very good prizes. The name Euro 2016 is never mentioned, but perhaps that is because of a lack of license for it. The game's graphics, features and payouts make this a good choice, as you will discover in this review. There are 20 lines in place, with 5 reels to play on and with a jackpot of $50,000 which is won through a bonus feature.
The images used as symbols are more like logos that represent various objects related to football. You have gloves, referee whistles, football boots, jerseys or players, and then there are a few simple poker cards.
The wagers used in Football: Champions Cup seem to be typical for NetEnt. There are 20 lines that always need to be fully covered, and you do this with bets which vary between 20 and 200 coins (level 1 to 10). You pick the coin value, and it will be up to $0.50, and so you can spend up to $100 each round.
Wilds are going to be used inside, and they will offer the best prize that you can get while in base game mode, one that is at 2,000x, so up to $10,000. Wilds don't replace bonus or scatter symbols.
Sometimes, overlay wilds will make appearances on the reels in the base game, and they can turn regular symbols by landing on top of them.
The bonus game takes you to a penalty shootout. There are 5 rounds in it, with two parts, and each time you pick the direction of the shot you're taking, and then you act as the goalkeeper as well.
The free spins are the most interesting feature you get in this game. They allow you to advance on the competition's board, by defeating other teams. You do this by playing free spins until one of you has 7 wilds of the right color appear. The first one to get to 7 wilds of the right type (blue or red), wins. Win the final, and you get 100,000 coins.
Football: Champions Cup should prove an excellent choice for this upcoming Euro 2016 event. If you're a fan of football, make sure you try it out.
Play
Football: Champions Cup

here