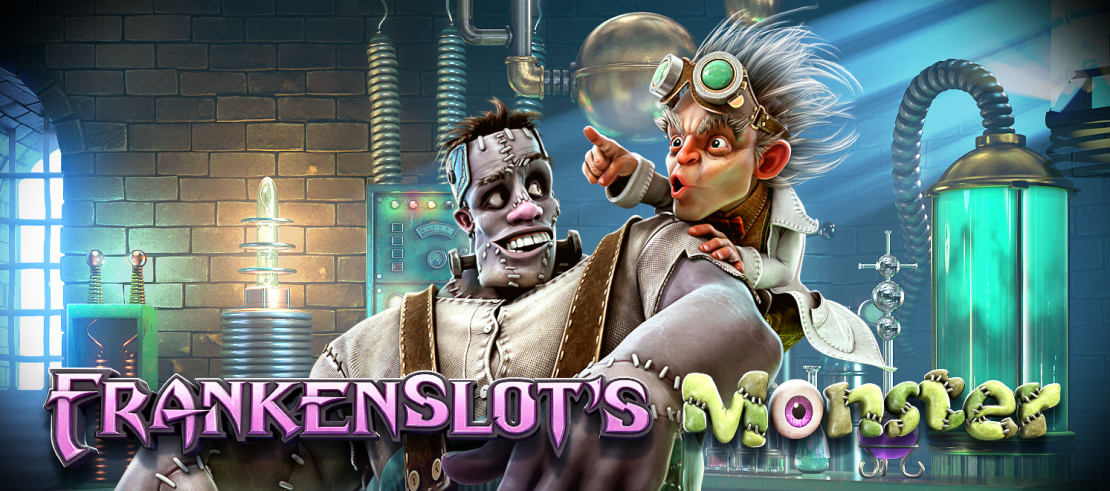 Frankenslot's Monster

Slot review
Frankenslots Monster is Betsoft's attempt at creating a slot machine which is inspired by the popular Mary Shelley novel.
The story of Frankenstein is not unusual for the slot machine industry, and actually there are other games from different developers, which have pretty much the same characters. The action here revolves around Dr. Frankenstein, a scientist which experiments with giving life to a dead creature, which is made up of different body parts, all sewn together. Electricity is used for this purpose, and in this game you see his lab in the background. The slot holds a fixed number of paylines, 20, and it will pay up to $5,000.
The graphics are among the things I enjoyed most in Frankenslots Monster. I'm especially talking about the themed symbols here, which show us the two main characters, along with equipment from the lab, or the full moon.
20 active paylines are used each round, that part of the game doesn't change much. You always use multiples of 20 coins, so with 1 to 5 coins per line, you wager 20 to 100 coins. The value of those coins will vary somewhat, between $0.01 and $1. You can spend $100 for one spin of the reels this way.
The payouts which you win through Frankenslots Monster are best when they come from combinations which have five wild symbols in them. A jackpot of 1,000x, of up to $5,000, is possible at that point. Wilds are capable of replacing pretty much any regular symbol, and that's their main role. They will not work with bonus/scatter symbols.
The bonus game triggers whenever three Bonus icons with the control panel are present, during the same round and on the reels 1, 3 and 5. A prize of up to 25x the wager is awarded during this feature, where you have to choose the settings for the machine which will electrocute the monster.
A third feature symbol has a Scatter logo on it, and with it present on the 2nd, 3rd and 4th reels, you can win 8 free spins. Between 1 and 3 wild symbols are present on the reels, during each of those free games.
Thanks to the design quality and the animations which will help you enjoy this game, along with the various features in use, the slot feels like a good choice. It could've been even better though, there is enough room for improvement.
Play
Frankenslot's Monster

here