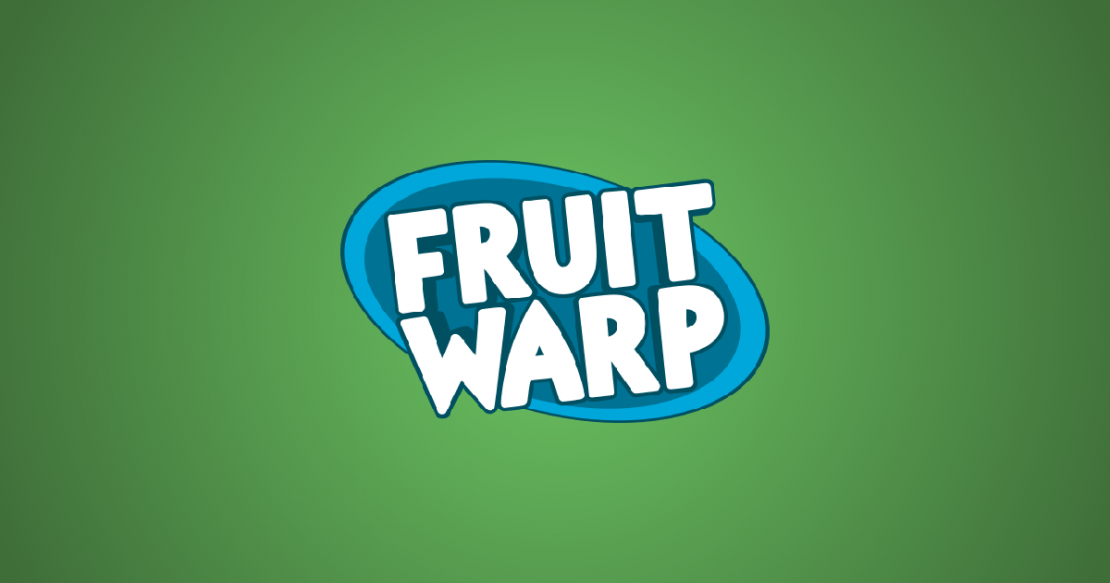 What do fruits and a rift in the space-time continuum have in common? Find out in Fruit Warp, a Thunderkick production.
Thunderkick seems to want to do things differently from the rest of the developers that they're competing against, and with Fruit Warp it certainly seems like they got it right if that's what they were after. The story seems to involve fruits which were pulled through a rift that opened in space. The symbols appear on the screen, in no particular order, appearing to float in a green liquid. There are a total of 9 symbols with fruits which float around, without any discernable reels or paylines. The game promises prizes of up to $21,600.
The slot's only symbols are the fruits, and there are nine types in total, used for just as many types of symbols. It's not your typical slot machine, so it doesn't have paylines or reels. You're just given 9 fruits each round, which float in some sort of green water or liquid. It's a good looking game, and if you want to play something different, this one might be it.
Thunderkick doesn't really like to give you too many betting options in the first place, but in this slot they don't even have paylines for you to bet on. You just pick whatever total bet value you're comfortable with, the extremes of the range being $0.10 and $100.
Since you don't have paylines, or reels for that matter, what matters here is that you get at least three matching fruits on the screen. A total of 9 symbols are present in the green liquid that serves as the background, and they're all fruits. It doesn't matter the position of the symbols, only how many matching ones you get. Three to nine matching symbols will offer prizes. For the best possible fruit, the prize varies between $100 and $21,600, for a $100 bet per spin.
If you have at least four matching fruits, you are given a portal respin, with the other symbols changing and hopefully bringing you more matching icons.
With five or more fruits, you get a Fruit Mode. Depending on the number of fruits which match that round, you get a similar number of steps activated in the Warp Meter. Some of those steps will bring you additional lives and dynamic multipliers.
I'd recommend this slot for its unusual gameplay style, its lack of paylines and even its theme, which tells you about fruits which are taken to another dimension.