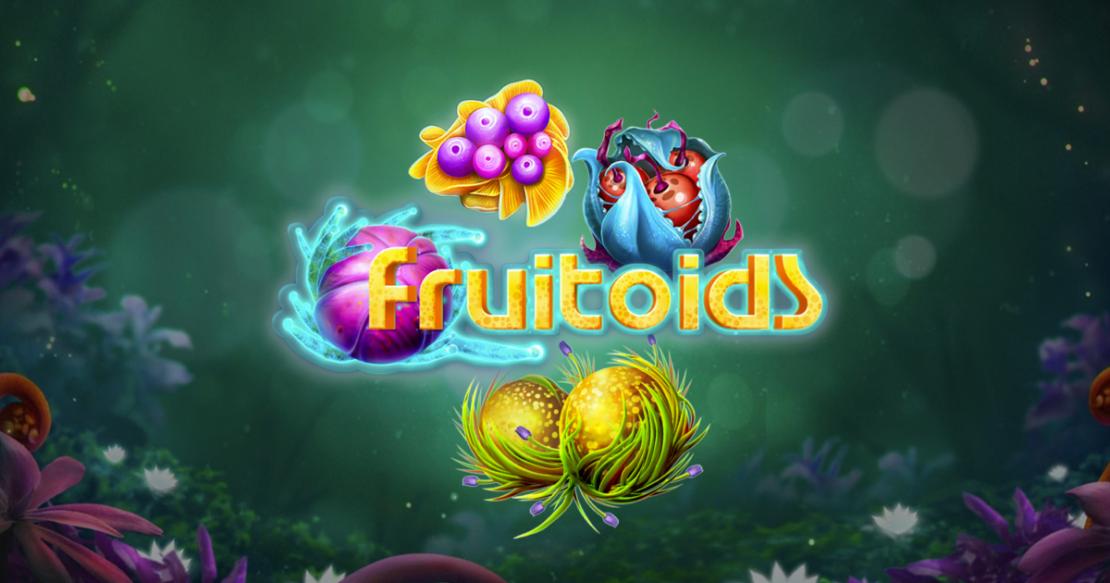 Fruitoids is a fruit themed game, but the action appears to take place in some kind of prehistoric period, as you will not recognize any of them.
Fruitoids is a slot machine which was released by Yggdrasil Gaming and its theme appears to get inspiration from some kind of fictional world, or a prehistoric one, in a time when dinosaurs perhaps still roamed our planet. The fruits which are used as symbols are not recognizable, so they might as well be alien in nature. The design appears to be quite good, but more on that below. Expect a game with up to 25 paylines, where the top payouts can bring you only $200, or up to $1,000 with multipliers that help out.
I loved the design of Fruitoids. These are not the fruits that you might be used to, or expecting, but they can be a lot of fun nonetheless. They look alien, and the background image suggests the same thing. It's an excellent quality design though.
The slot relies on the usual 25 lines, despite its weird design and theme. You have to use 25 coins in each bet, but you may modify the coin value, as long as you work within the range of $0.01 to $2. Bets appear to vary between $0.25 and $50.
Don't expect this game to offer you any regular features. You don't have wilds or scatters here, the game using regular symbols, but adding re-spins and multipliers on certain occasions.
First of all, every single time you get a spin with a winning combination, you can expect a re-spin to be offered as well. The symbols from the winning combo are kept locked in place, while the others re-spin for free. If you get additional symbols of the same type, in any position, even outside the original payline, the re-spins will continue to come. This should get you quite a few icons of the same type to accumulate on the reels, over the course of multiple re-spins.
Whenever a column is filled, starting from the 1st reel and going towards the right, the multiplier goes up. It goes to 2x, 3x, 4x and even to 5x. If that happens, you would have 15 symbols of the same type on the screen, with 25 winning combinations formed, and paying five times the typical amount. The total payout could reach $25,000 from 25 combinations.
Fruitoids has a theme and design that most people should find easy to enjoy. The feature list is quite small though, and the payouts are not very big, so overall I'd still skip it.