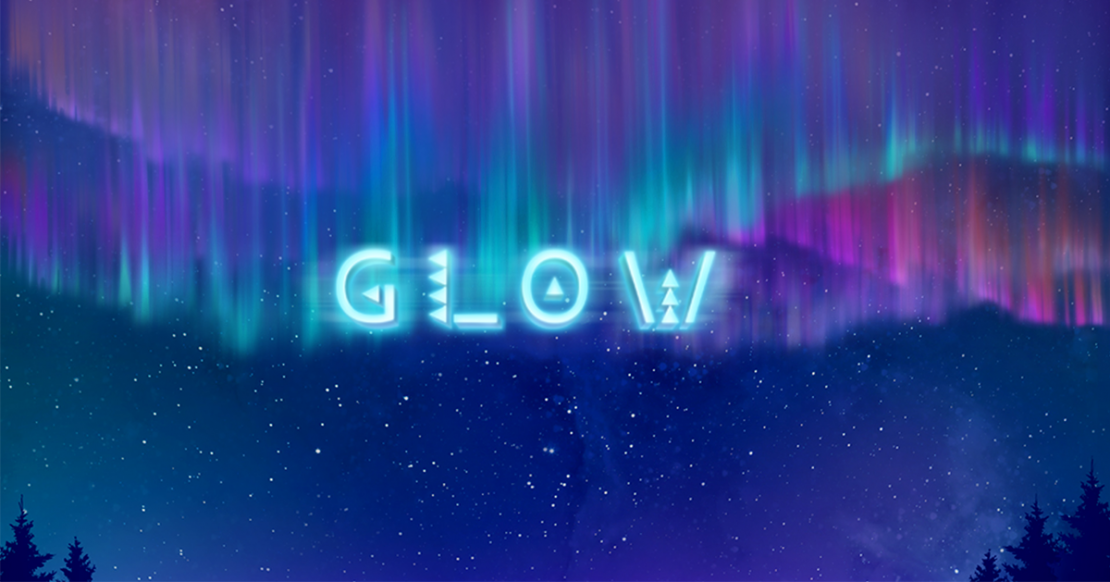 Glow is a game with a native American inspiration to it, at least going by the way the symbols look, but the theme is really about the Aurora Borealis, the Northern Lights that are seen at night in certain parts of the world. It's a game that doesn't look overly elaborate, which is something I appreciated about it. It also sports 15 paylines and while playing it you can win up to $20,000.
As I've mentioned already, the game is both about the Northern Lights and about certain animals which appear here like they are Native American spirits. You have the deer, the wolf, a fox, an owl and a squirrel, though they're not that easy to recognize since they're designed like totems would be. Simple looking poker cards complete the rest of the slot's line-up of symbols.
There are things about the bets that you can modify, and then there are the ones that are decided by the game. The number of active lines is always at 15, there is nothing you can do about that. What you can change is the number of coins which are used on each line, and the value of that coin. You end up with line bets of up to $10, with the total being at $150.
The wild symbol is the one that is typical as a feature. Represented by the Bear Spirit, it can take the place of another symbol, as long as this brings you a newly formed combo. It also applies its own multipliers to the wins it contributes to, doubling their value.
Should you get combinations formed, with Animal Totem symbols in them, you will find that free spins are also triggered. You need 2 or more Deer symbols, or at least 3 of the other types of animals. The reward will be 1, 2 or 5 free spins. To retrigger the feature, you need another set of 2-3 or more symbols, even the poker cards working in this case.