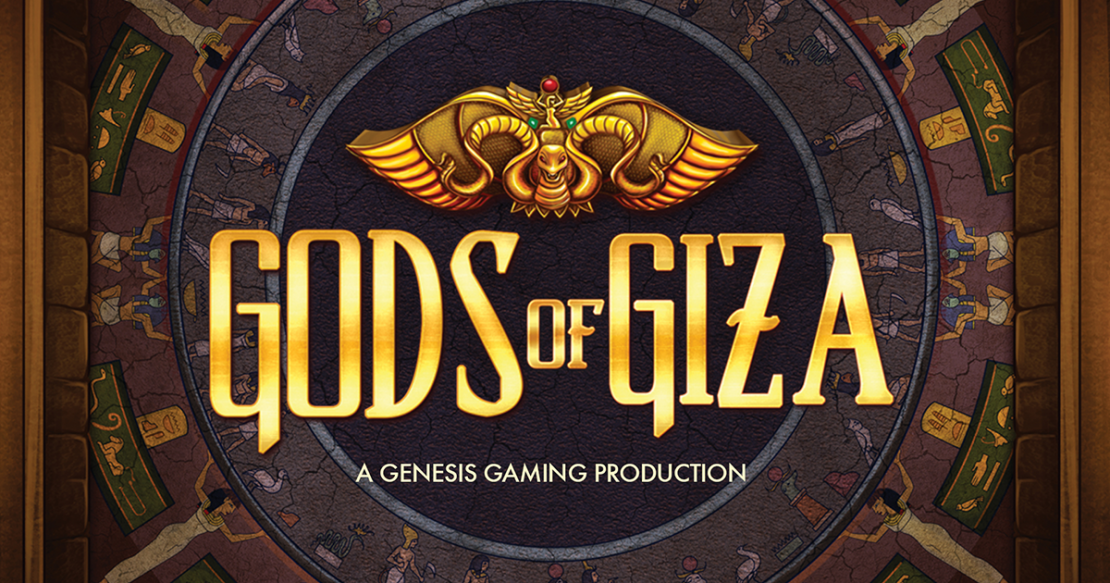 A Genesis Gaming title, Gods of Giza is a game which offers a modern look at the gods of Ancient Egypt. The design is not that different from those offered by other Egyptian slot machines, which is unfortunate since it doesn't differentiate enough from them to be considered a true alternative. Payouts of up to $2,500 are offered, the game hosting the winning combinations on its 20 paylines, but with only 4 reels behind them. As for the RTP, it's at $96.128% in this case, which is a bit lower than I would've liked.
The action in Gods of Giza takes place inside a pyramid, where you can see the walls which have drawings of some of the gods on them, along with other symbols, like the Ankh, snakes, canes, birds and water, to name some of them. A mix of Gods and poker cards are used as the slot's symbols, the latter not being impressive at all.
Look in the bottom left corner, and you will notice that 20 lines are selected and active at all times, the only option to change in the bet being the coin denomination. You start off at only $0.01, and you can take it up to $10. That gets you a wager of up to $200 per spin.
Scatter symbols aren't reserved for just one position on each reel here. You can get all 16 positions with scatters on them, which would trigger prizes of up to 14 times the round's bet ($2,800).
Another way to get paid is to have the Scarab wild to form its own combo of three or four symbols, which will bring along payouts of up to 250 coins, or $2,500. Most of the time, this symbol will simply be a way for you to get more wins, thanks to its substitution ability.
Finally, we have the Rotating Free Spins, which require 3+ scatters to get them going. 8 free spins are part of the feature, where after the first set of wins is offered, you see the reels rotate at 90 degrees. You see this happen a total of four times each time a free spin begins.