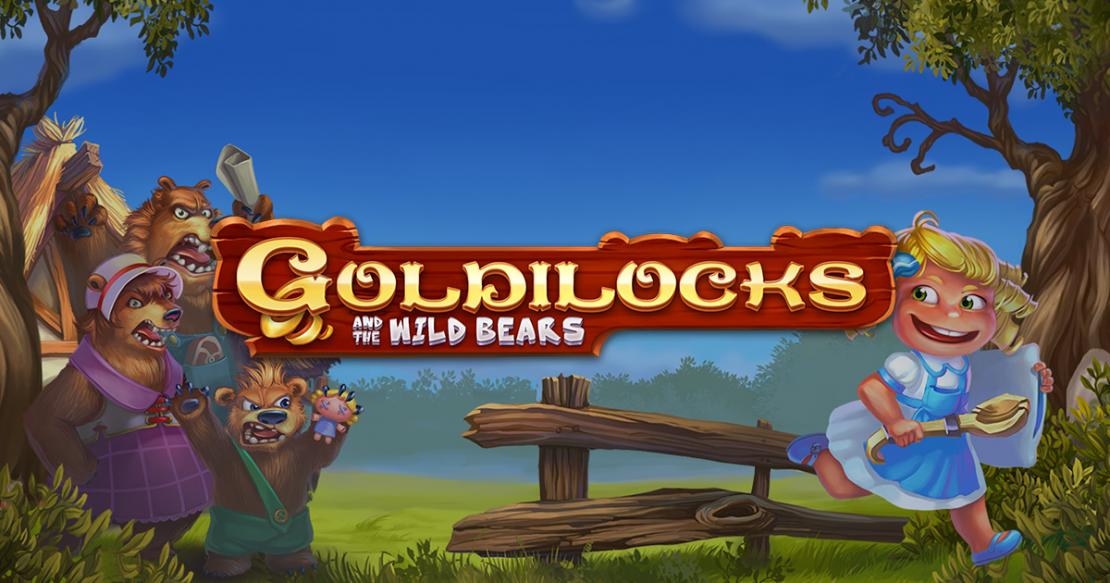 Goldilocks and the Wild Bears is based on a fairytale with a similar name, and in slot machine form it is offered by Quickspin.
The original Goldilocks story was called "Goldilocks and the Three Bears" and it is based on a fairytale from the 19th century, one which has become quite popular in the form that we have here, the one with Goldilocks at the center. Quickspin turned this story into a slot machine, one with a cute Goldilocks in the main role and with Papa, Mama and the Baby Bear on the reels as well. Other symbols you're going to notice will consist of a stuffed Teddy Bear, of card logos painted on the side of tree bark, a bowl of porridge and the bear's house. I've often been very happy with the graphics in the slots that Quickspin has launched in the last couple of years, and I have to say the same thing about Goldilocks.
For Goldilocks, they went with a layout which gives us 25 lines active on 5 standard reels. Regular payouts reach a maximum value of $10,000, but with a chance to get up to $40,000 if there are certain multipliers applied. The features consist of regular and multiplier wilds, of scatter symbols, free spins and a bonus game called Bears Turn Wild.
For a Quickspin slot machine, the wager system is always going to be a matter of picking the total bet. The unusual thing is that you can select the number of lines as well in Goldilocks, with up to 25 being offered. The wager will use between $0.01 and $10 for each line, so the maximum value of one will be $250.
The regular wild in Goldilocks is the one that pays the most, 1,000 coins being offered in exchange for a five wild combo. It's also a regular replacement for some other symbol that needs it in a certain position, provided that it actually lands there. Wilds do not replace scatters, but they do work with any other symbol.
There is a Multiplier Wild as well, the one showing the Bowl of Porridge. These act as regular wilds whenever needed, but they also add a multiplier to the wins of that round, based on how many you got showing. Multipliers are at 2x, 3x or 4x, in exchange for 1, 2 or 3 visible wilds, respectively.
10 free spins can be triggered, with help from three Goldilocks scatters. You can also get a bonus game, one called Bears Turn Wild, while using those free spins.
Goldilocks might be built based on a fairytale, but it's a modern looking slot machine, one with a couple of very good features to offer.