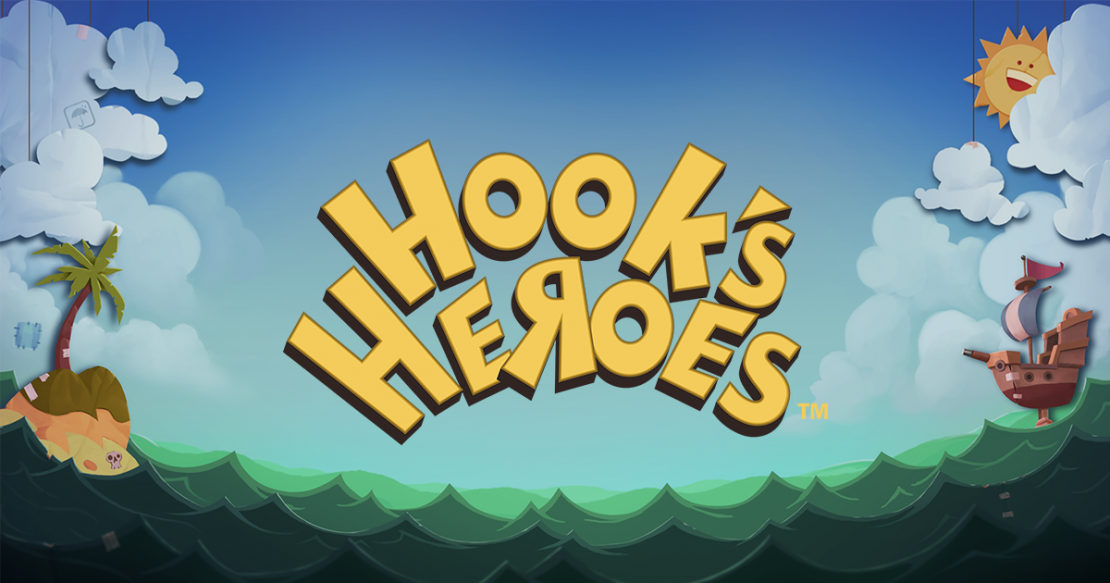 Hook's Heroes

Slot review
Delight in an appealing pirate and treasure themed game while accumulating rewards with Hook's Heroes. The new slot game created by gaming software giant, NetEnt boasts amazing graphics and animations.
There are 20 paylines and 5 reels in the game. It comes with a very high rating from many online enthusiasts because of its high payout percentage. What is more is that it comes with a budget-friendly betting range. You can play the game with a minimum bet of only $0.01. But if you want to win big, you can always bet up to $200.
Hook's Heroes also comes with a jackpot payout which you can earn when you match 5 bandana-wearing pirates in a single line. This jackpot earns you 900 coins for each coin you have wagered. In addition to this amazing jackpot, there are also set of bonus and scatter symbols which can trigger an engaging bonus game complete with loads of free spins. What makes it great is that these scatter symbols are available in all 5 reels. You can also find wild symbols in all 5 reels which also come with its own set of rewards like free spins.
What makes the game even more inviting is its playability and accessibility. Though quite flashy when it comes to animations and graphics, the game is actually quite simple to play. The online slot is available in both mobile and desktop devices too, making it very easy for you to access the game even when travelling.
So if you want to have fun online without having to experience any difficulties in understanding complex rules, then try out Hook's Heroes. You will not only have fun, but also get a good chance of winning amazing rewards.