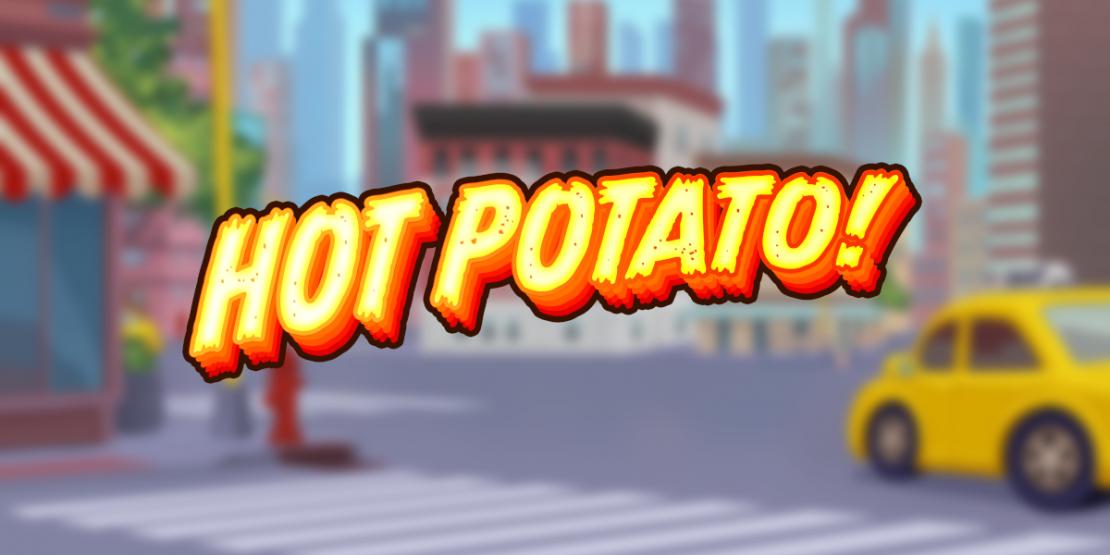 Hot Potato is a dynamic and vibrant slot game that serves up a feast of fun with its engaging features.
Developed by Thunderkick, Hot Potato presents a unique gaming experience with its 7×7 grid layout and Cluster Pays mechanism. The game is set in a colorful and whimsical world, reminiscent of a lively street food market, and it immediately captures attention with its bright graphics and upbeat soundtrack.
The primary draw of Hot Potato is its Cluster Pays system, where wins are triggered by forming clusters of five or more identical symbols. This mechanic, combined with the Avalanche feature, adds an exciting dynamic to the gameplay. Each winning cluster disappears, making way for new symbols and potential additional wins within the same spin.
One of the most thrilling aspects of Hot Potato is the Exploding Wilds feature. When activated, these wilds not only substitute for other symbols to create winning combinations, but they also remove all symbols in a 3×3 grid around them, significantly enhancing the possibility of big wins. This feature, along with the Avalanche mechanic, keeps the gameplay fast-paced and unpredictable.
The game's innovation shines through in its Multiplier Grid feature. Every cell under the Exploding Wilds has a multiplier that can increase up to a whopping x128, offering the potential for substantial payouts. These multipliers are particularly potent during the Bonus Game, which is triggered by landing three Scatter symbols. The Bonus Game features sticky Multiplier Grids and 10 free spins, creating a high-energy, high-reward segment of the game.
What sets Hot Potato apart is its balance between simplicity and excitement. The rules are straightforward, making it accessible for newcomers, yet the various features keep seasoned players engaged. The game's design, with its vibrant graphics and a lively soundtrack, creates an immersive experience that captures the essence of a bustling food market.
In terms of statistics, Hot Potato has an RTP (Return to Player) of 96.16%, which is slightly above average for online slots. The game also offers a maximum win potential of 10,000 times the total bet, catering to players looking for high stakes and big wins. The game has a very high volatility, offering players the thrill of chasing exceptionally large payouts with a maximum exposure of 10,000 times the total bet.
Hot Potato is a refreshing and engaging slot game that combines an appealing theme with innovative features. Its combination of Cluster Pays, Exploding Wilds, and Multiplier Grids creates a dynamic and exciting gaming experience. The game's vibrant design and user-friendly interface make it a joy to play, appealing to a wide range of slot enthusiasts.
Hot Potato!

gameplay video