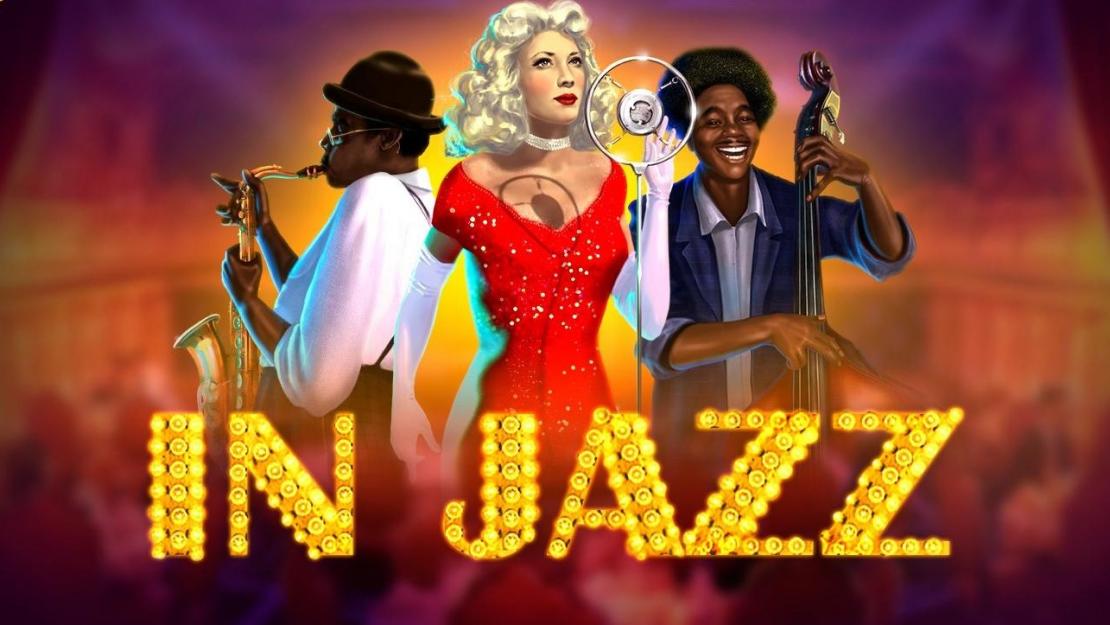 In Jazz is a slot machine from Endorphina, which has a focus on jazz music and on the musicians that create it.
In Jazz is not the only slot machine to have a theme inspired by this music genre, but I'd say that it did as good of a job as the others in bringing it to life. The location seems to be inside of a jazz club, with the symbols mostly consisting of the members of the band, along with their instruments, which are mostly included in the design of the poker cards. I'm sure that some improvements could've been made to the symbols, but not huge ones, as the game is pretty enjoyable as it is. It's going to be a slot machine with 25 lines active, and with 5×3 reels to spin. By playing this game, you get a chance to win a top prize of $50,000, or to trigger various profitable features, such as wilds, scatters or free spins.
Games that come from Endorphina generally let you modify every aspect of your wagers. You can change the number of lines that are active, you can have between 1 and 10 coins for each one, and you can pick a denomination between $0.01 and $1. With all lines active, the betting range varies between $0.25 and $250.
I'd suggest you pay attention to the Musical Note Wild, since it's going to be one of the more profitable symbols you can get, in more ways than one. You can have it in a combo of wilds which will pay up to 1,000x, or you can get it as a substitute and you can get paid through regular symbol combos. Either way, it will make the game a lot more profitable to play in the long run. You can't use a wild as a replacement for the scatter, but it works with all the others under the right conditions.
If you see the In Jazz logo show up a couple of time, that means that you're going to get a prize and access to free spins. A minimum of three logos needs to be visible though, or they're of no use to you. The rewards will go all the way up to 200 times the wager, so up to $50,000. There are also 10 free spins to be won through the scatters, which will have a feature called Jazz Band Joker.
In Jazz is a charming game, with good graphics and decent top payouts, though I'd say the regular combinations could've paid more and nobody would've complained.