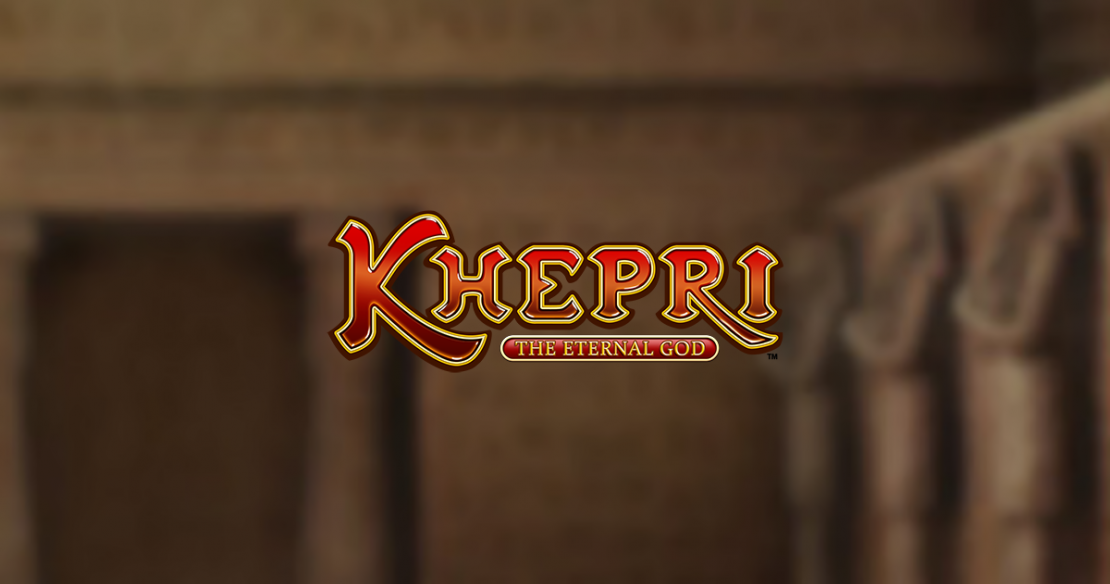 Offered by Leander Games, Khepri is a slot machine with an Egyptian inspiration, though the theme is different than the one that slot developers usually go with. It's got an appropriate design, with symbols that look good, but which don't stray too far from the usual look that Egyptian slots tend to have. You will notice the 243 ways to win system in use here, which as always doesn't offer huge prizes, relying mostly on lots of smaller ones. $2,000 is the best one that is advertised on the paytable.
The Egyptian theme seems to be quite the popular choice among developers, though the name of the game will at least tell us that they got their own unique angle here, and didn't just use the Egyptian people in general for inspiration. Khepri was one of the ancient Egyptian gods, governing the sunrise, rebirth and the scarab. The god was often depicted as a man with a scarab head.
Just 30 coins will be sufficient to get the reels started, with all ways to win active. You click on the Total Bet area, and you get a pop-up where you click on the bet value that you're comfortable with. The smallest one on the list is worth $0.30, while the biggest one is at $150 ($5 per line).
Given the topic of the game, it shouldn't be a surprise that the Scarab symbol is the one that gets the main role. It's used as a wild feature, which substitutes for other symbols and also is able to create combinations of up to five symbols. Its payouts reach 400x, which is the jackpot of $2,000. The special ability it has gives it the power to wander around the reels. It lands on the screen in the first spin, and then becomes active and moves to a random location nearby. This keeps happening and the wild keeps moving around, followed by a re-spin, until it goes off the screen.
Another power the wild has is to apply a multiplier to the wins, whose value will be equal to the number of wilds present on the reels at the same time. If two wilds are visible, then a 2x multiplier will be used by any win in which wilds contribute.