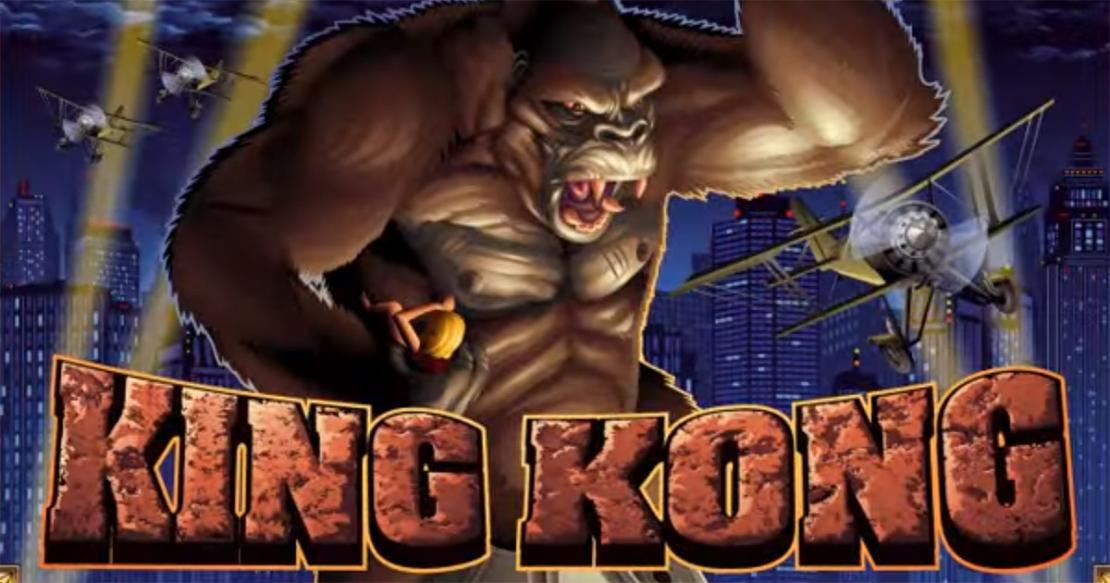 King Kong is inspired by the story of the giant ape, which has been covered by multiple movies already.
The story of King Kong is covered in a couple of different slot machines, and NextGen is just the latest developer to release a game based on it. The original movie which was done about it, and the two remakes which were released in the 70s and in 2005, have told the same story basically, of a prehistoric giant ape like monster which is found on Skull Island by a team of film makers, and which is brought to New York, with the intention to be presented as the world's 8th wonder. King Kong escapes though, and is eventually killed after destroying quite a few buildings in the big city. The slot offers you a rather standard setup with 25 lines on 5 reels, plus a chance to win a payout of $15,000
It's a game with a vintage design, so it seems modeled after a comic book, not after any of the three movies which were done on the topic. The symbols are also all themed, another point in its favor.
The one thing that you can modify in this game is the line wager, which can be anywhere between $0.01 and $2. You can't use fewer than 25 coins per spin though, since all lines must be active in this game. Your bets can be as low as $0.25, or they can reach a top value of $50.
King Kong's symbol is the wild of the game, and it is allowed to appear and be used as a substitute from the reels 2, 3 and 4. It will replace only regular symbols, so no scatters.
Speaking of scatters, the slot's logo is used for the image of this symbol, which can pay anywhere between 1x and 100x the bet, which means 25 to 2,500 coins. The scatter symbol can appear in any location, as long as there are sufficient symbols present.
Should you get 3+ scattered Logos, from left to right, you will trigger a feature called King Kong Smash, where the monster has to destroy airplanes that are coming at him. These can bring you up to 150 free spins with 2x multipliers.
The other feature is King Kong Goes Ape, which triggers when you have the ape on the 3rd reel. It will turn the entire 3rd reel into a wild, with additional wilds being placed on the reels 2 and 4.
King Kong should be an OK game to try out, with good prizes, with a couple of decent features, plus a huge one which offers 150 free spins for free, and with multipliers on top of that.