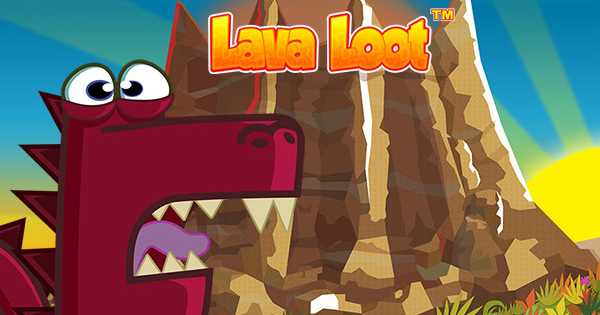 Lava Loot is a slot machine with a cave man theme, one that looks primitive, but still appropriate for the topic.
Coming from Novomatic, Lava Loot is one of the more primitive looking slot machines I've seen, and this time I say it as a good thing. Since it's inspired by the cave people, the ones that draw on walls and fought wild animals with sticks and stones, the design style which was employed here is actually a welcomed choice. The game holds 50 paylines on its reels, and it can award a top payout of $1,000,000, but with wagers that are extremely high.
It might not sound like it, but the game actually manages to look appealing. Perhaps it's because the primitive design style works wonders for a slot machine that is themed around cave men and women.
The betting system will allow you to choose the total value of the wager, while keeping the 50 lines active at all times. You can start at a wager of $25 per spin, and then you are allowed to take it up to $10,000 ($200 per line). It's a huge wager value, which only high rollers could afford to use.
One of the symbols which you can count on is the one with the caged wild animal. This would be the only wild symbol of Lava Loot, the one that substitutes for regular symbols only, so not for scatters. Multiple wilds, showing up on the same line, will award a jackpot of up to $200,000.
The only other symbol with an ability is the one marked Bonus, a scatter which has the volcano image in the background. Up to 100x the wager can be won with up to five such symbols present, which for this slot could mean up to $1,000,000 cash.
The Bonus symbols also trigger 10 free spins, the requirement being for 3+ such icons to be in place. Lava symbols with wild abilities will be present on the middle three reels, sliding down by one spot each spin that you go through.
A Big Wild Feature can appear at random, and it can bring you Lava wilds on the reels 2, 3 and 4, in the base game. You can have one or more wild lava symbols present on the reels when this happens.
I'd go back to Lava Loot for the design style and the way it was implemented, and even for some of the features. I wasn't a fan of the wagers which start at $25 though, even with the huge payouts that they can bring.