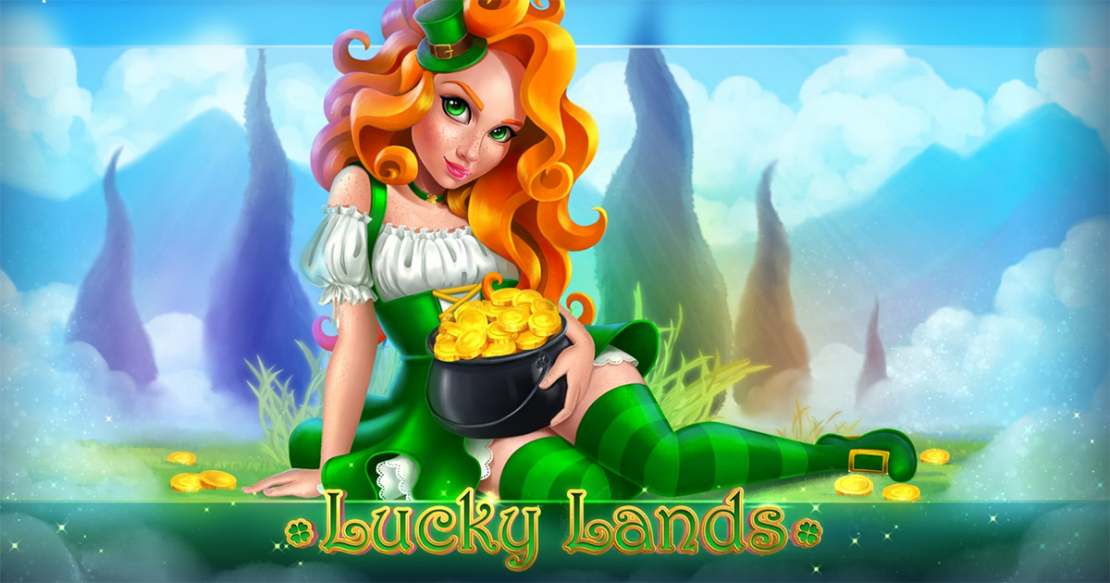 Lucky Lands is Endorphina's version of a luck-themed slot machine, one which borrows quite a bit from Irish stories.
Lucky Lands comes with its modern graphics, but it belongs in a category that's considered quite common by slot machine standards. It's luck related graphics will feature on its reels various objects that people consider lucky for some reason. Besides the Irish connection that can be seen in symbols with pots of gold, with four leaf clovers and the game logo, you get images of rabbit's foot, of ladybugs, horseshoes, gold coins and a red-headed girl, also of Irish descent. They found enough room in the game to also use six Royals, not very interesting ones, despite the story-inspired form they take. It's a decent design, but a very common theme, which would've required a lot more time invested in order to make it truly special.
While you're in those Lucky Lands, you are going to try and get wins of $300,000, but you will also have wild symbols, multipliers, scatters and four types of free spins to try out. The game will offer 25 lines at most, used on 5 reels.
The wager is the typical one for Endorphina. The developer doesn't make it too obvious that you can modify every single aspect of the game's bet, from the lines (1 to 25), to the coins per line (1 to 10) or the coin value ($0.01 to $1). With everything maxed out, you may spend $250 on one spin.
Lucky Lands will have the wild symbol for one, a major feature no matter in what game you're getting it. You use it for the replacement role that it usually has, but also to boost payouts, as its 2x multiplier ends up doubling the wins from combinations it helps form. Its own wins, formed with up to five Lucky Girls on a line, can pay $30,000.
The scatters are the ones that give you free spins, but you get to pick which version of this feature you want. There are options with 5 free spins and 10x multipliers, 10 free spins with 5x multipliers, 15 free spins and 3x multipliers, or 20 free spins which get 2x multipliers. Obviously, payouts can get crazy quickly with that kind of multiplier available to you.
Lucky Lands will give the player a good opportunity to experience a luck related game, while enjoying some very exciting features.