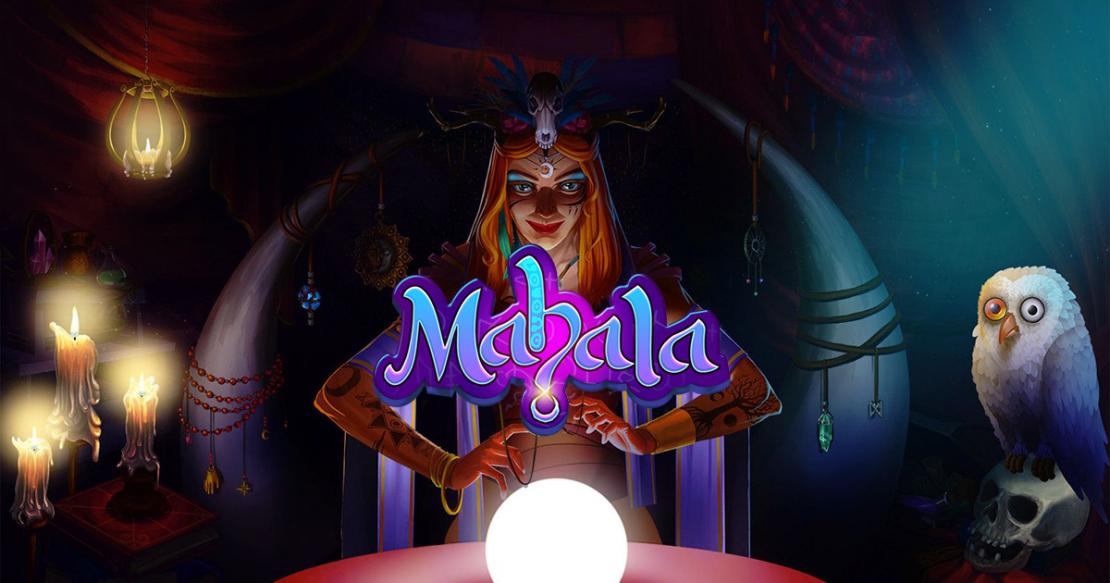 Step into a world where destiny is mapped out in tarot cards and tea leaves. Developed by Spinmatic, "Mahala" transports players to an enchanting tent filled with relics from around the globe. Guided by Mahala, the fortune teller, players will encounter symbols of Water, Nature, and Richness. Will they be lucky enough to glimpse their fortune in the crystal ball?
Game Mechanics
Straying from the traditional, Mahala adopts a 6×5 reel format and ditches regular win lines. Instead, it embraces the concept of cluster wins. These clusters can be formed in diverse directions, lending an unexpected twist to the gameplay.
Visually, Mahala is a gem. Set against the backdrop of a dimly lit circus tent, the game's aesthetics are brought to life with Mahala, the central character, and a realm populated with spirits and mystic entities. The visuals are further accentuated by a hauntingly mesmerizing soundtrack, which manages to be engaging without being overbearing. The symbols are crafted meticulously, each bursting to life with striking animations.
Features & Gameplay
Boasting an RTP of 95.49% and medium-high volatility, Mahala promises a thrilling ride. Some of the standout features include:
Bundle Pays: Offering a fresh approach to winning combinations.
Mystical Egg Symbol: This wildcard can transform into the highest value symbol, optimizing wins.
Sticky Re-Spins: Wins can trigger this feature, locking winning symbols in place while other symbols get a re-spin.
Free Spins: Securing three or more mystical eggs can reward players with a slew of free spins.
Staking Your Bet
Mahala offers flexible betting options, ranging from a modest 0.40 to a more adventurous 40.00. Given the game's unique cluster mechanism, players can secure symbols across all 30 positions for potentially massive wins. Furthermore, some symbols are double-sized, covering two reel positions. These, along with their smaller counterparts termed 'eggs', can be paired together for wins.
Final Verdict
Spinmatic's "Mahala" offers an immersive slot experience, emphasizing an entrancing narrative and stellar graphics over sheer jackpot figures. Its unconventional gameplay might not resonate with all, but its depth of features and rich thematic content make it an enticing choice for most. Ready for a dose of mysticism? It might be time to visit Mahala's tent.