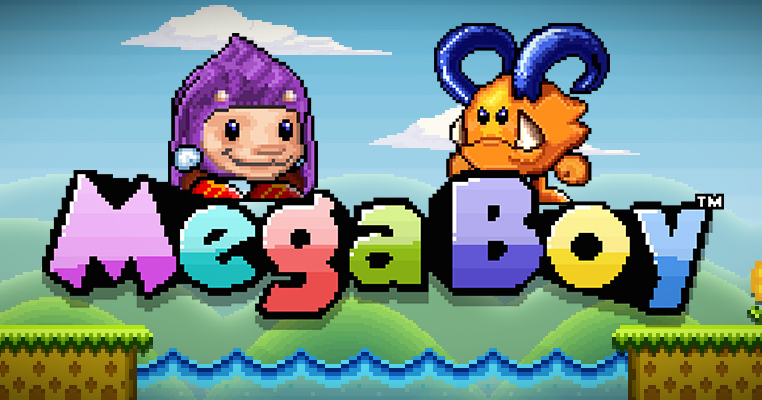 Mega Boy is a game which is inspired by 80s arcade titles, and it pretty much looks like them as well.
Mega Boy's inspiration is clear enough once you look at its background image and its symbols. Games like Mario were hugely popular in the 80s and even in the 90s, and Mega Boy appears to be inspired by them. It's not themed around a real game, just mimics the retro look of an arcade, including images where pixels are showing. You will find that there are 25 fixed bet lines, and that the game awards at most prizes of $400 in the base game.
It's going to be a fun design to play through, even if the graphics look like they belong to a game from the 80s. That's precisely the point with this slot machine, and it makes it look charming.
You're not going to have the option to change the number of available paylines, there will be 25 used at all times. However, you may modify the value of the line bet, though it's a small range, of just $0.01 to $0.20. The smallest bet you can make is at $0.25, while the largest one goes up to $5. As you can see, the game is easily accessible, but high rollers will not be happy with it.
A couple of wild symbols are used in the game, the regular version being shaped like a cloud and sporting a WILD logo on it. This one simply replaces other regular symbols, but doesn't work with the special characters.
The special wild symbol works just like the other wild of the game most of the time, at least when you get it in the bottom or top positions on a reel. The middle position triggers a round with free spins, where each character will bring you 10 free spins and some wild features.
The Monster character offers level 1 power-ups, along with the 10 free spins. There are three types of wild features, including one that turns regular icons into wild versions, one that places expanding wilds on the reels, and another which sees the wild expanding horizontally and vertically. A fourth power-up involves the presence of 2x multipliers.
The Human character also brings multiple types of wild features, along with a 3x multiplier which can be used during free games.
It's the perfect game if your childhood experiences involve a lot of games like this one, but I wouldn't expect an impressive payout to come out of it. It's one of its weak sides.