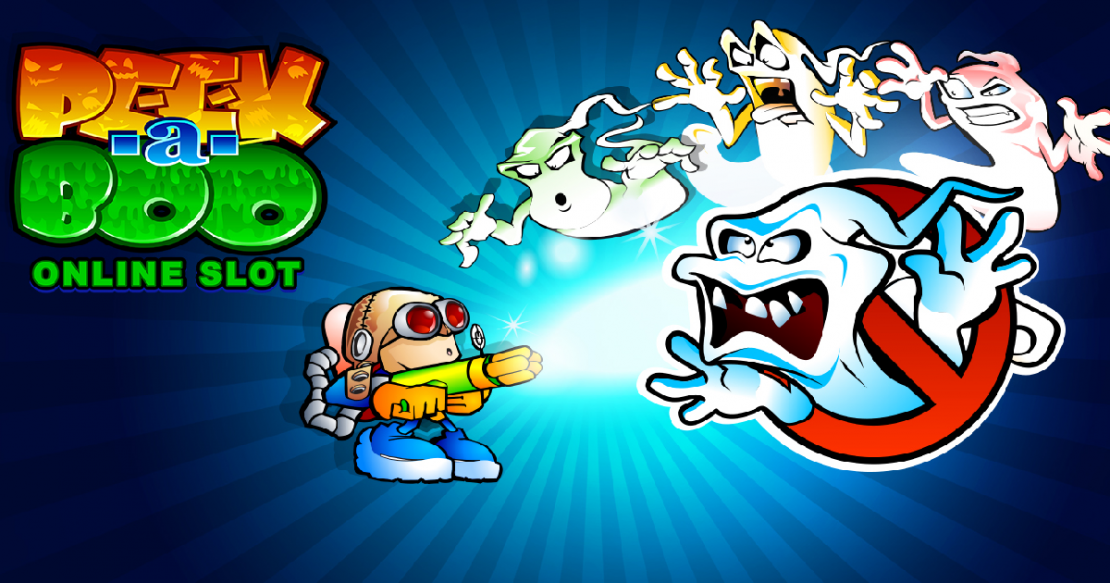 Peek-a-Boo is a good choice for Halloween, the action revolving around a kid that's playing dress up as a Ghostbuster.
The theme of Peek-a-Boo isn't directly themed around the action from Ghostbusters, but it's not very far from it either. You have a little kid dressed as a member of that brave team, and he's holding some kind of plastic gun with which he faces the very real ghosts that are trying to scare him. The slot has a number of other elements which will make you think of Halloween when you see them, and the action in it will take place on 40 paylines. Rewards can go as high as $10,000, which is somewhat low for this game.
There are numerous elements which will point towards a game that is inspired by Halloween. We have the ghosts that are trying to scare a little boy in Ghostbuster outfit, and then we have all the rest of the regular positions filled with images of candy, the kind you would get while trick or treating.
It can be a somewhat expensive slot to play, with 40 lines to cover, and which allows for up to 10 coins of $1 to be used in each case. You can spend $10 on a single line, with $400 being the maximum value of a bet which covers all the lines.
The symbol which will bring you the big prize, of $10,000, is the one with the Peek a Boo logo on it. This is a wild symbol, which will be stacked on all the reels while in the base game. There are good odds that you will get a combo formed each round, considering the high number of lines and the presence of the stacked wilds. There are no exceptions when it comes to the powers of Peek a Boo, the wild can replace them all.
There is one other symbol which you will find on the reels, with special abilities. It's the Ghostbuster Kid, the main character of this slot. Having him on the 3rd reel will trigger a feature where he zaps one ghost from each reel of the game. You collect these ghosts in a special meter, shown on the right side of the screen, and once you get at least 10 you win an equivalent number of free spins.
The game doesn't impress with its design, or with the features or payouts for that matter, but it's still a decent choice to rely on each Halloween.