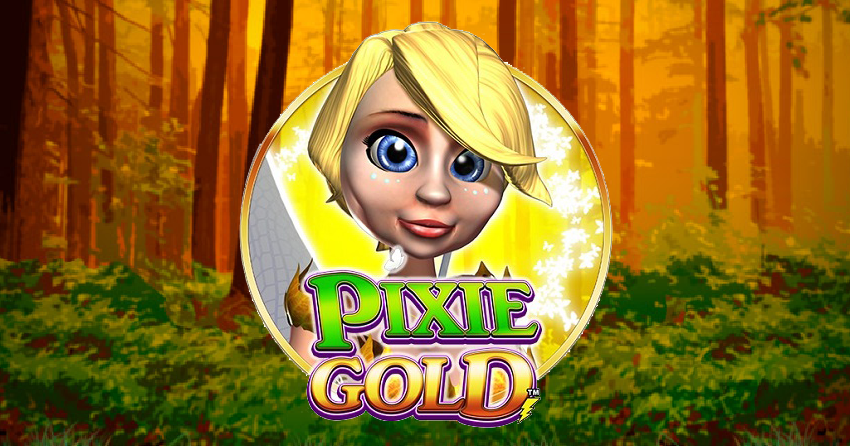 Pixie Gold has a fairy inspired theme, 8 columns of symbols for its 5 reels, plus a few other unusual features that will keep you busy.
Pixie Gold comes from Lightning Box Games, and it appears that this small developer did a great job, creating a slot machine which innovates in a couple of areas, while also managing to offer a decent design. The theme is clear, related to a world of fantasy that still has fairies (or pixies as they're called here). There are a few other elements that belong in the same world. The layout is the most unusual part, with 5 reels, but with 8 columns of symbols used for them. They have 1,296 ways to win and they pay up to $500.
The game does well enough if you look only at the symbols which are themed, including pixies, toadstool houses, snails, ladybugs and other images that are somehow related to the story. The presence of the poker cards is the downside, but they're not a huge problem, and the pros outweigh the cons here as far as I'm concerned.
Considering the 1,296 ways to win which are used, the wager of 50 coins which is placed on each spin seems like an acceptable amount. Its maximum value will be $100, with coin denominations going up to $2.
Reelfecta is the name of the slot's most impressive feature. While the reels 1, 2, 4 and 5 are regular sized, with three symbols each, reel 3 has four columns of four symbols each. To form your combination, the requirement is to have at least two matching symbols on the first two reels, plus a third one anywhere on the four columns of reel 3.
The Wild Pixie symbol is the slot's substitute, which can replace any symbol, with the exception being the King Star icon. You only get it on the 3rd reel normally.
Another feature to trigger in this game is the Pixie Spin, which you activate when you have a King Star symbol in a column that has a Cart pulled by a mouse underneath. The Cart moves each round, to another column. The Pixie Spin gets the Wild Pixie on the 2nd reel as well.
The game's unusual features will make it a big attraction, even with the payouts being at only 250x. It's a low variance slot machine, which pays often, but not a lot.