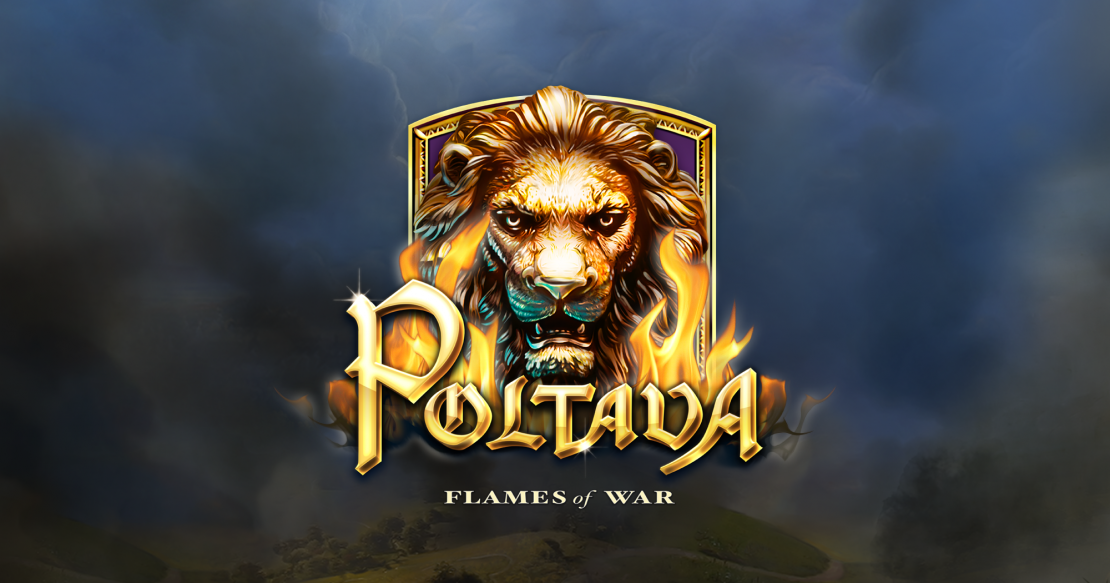 Poltava is a game whose theme is based on a battle between the Russian and Swedish Empires, which took place in the 18th century.
Poltava, a game designed by the ELK Studios, has been inspired by a battle which took place between Sweden and Russia, way back in 1709. With soldiers carrying muskets, with cannons and cavalry still present on the field of battle, it's an interesting slot machine that ELK proposes here. The slot comes with a wild symbol, with a Marching Reels feature and with free spins. The game gives you 40 lines to work with, there are 5 reels to spin, and the wins you can walk away with will go up to $200 for a combo.
Poltava has an impressive looking design, which I've often seen in slot machines created by relatively new developers, which is a category that I'd certainly put ELK Studios in. If you look at the symbols shown in the game, you will discover that besides the wild logo, there are Lion effigies, there are cavalry horses, artillery and musket wielding soldiers. Unfortunately, the poker cards are there as well.
The first symbol I would like to mention is the wild, which has a Poltava Wild Logo shown on it. This is a symbol which replaces all other symbols, as long as the Lion is not on that list. You can even get those wilds to take the entire line with their symbols, in which case they will pay the same as the highest paying icon.
Next, we get the Lion, a bonus symbol which acts as a scatter most of the time. However, if you do manage to get the three Bonus Lions on the reels simultaneously, you will see them turned into sticky wilds, and then a free spin will trigger with them still in place.
The Marching Reels are the final feature of Poltava. You will notice that whenever you have a full stack of army symbols present (with horses, cannons or soldiers on it), they will start marching towards the right side of the game, with respins triggered at the same time.
I did enjoy the look of the slot, it's very well designed, and the features are certainly somewhat different from what we've come to expect, but there are parts that could've been improved as well, and I'm mainly talking about those prizes that it can offer.