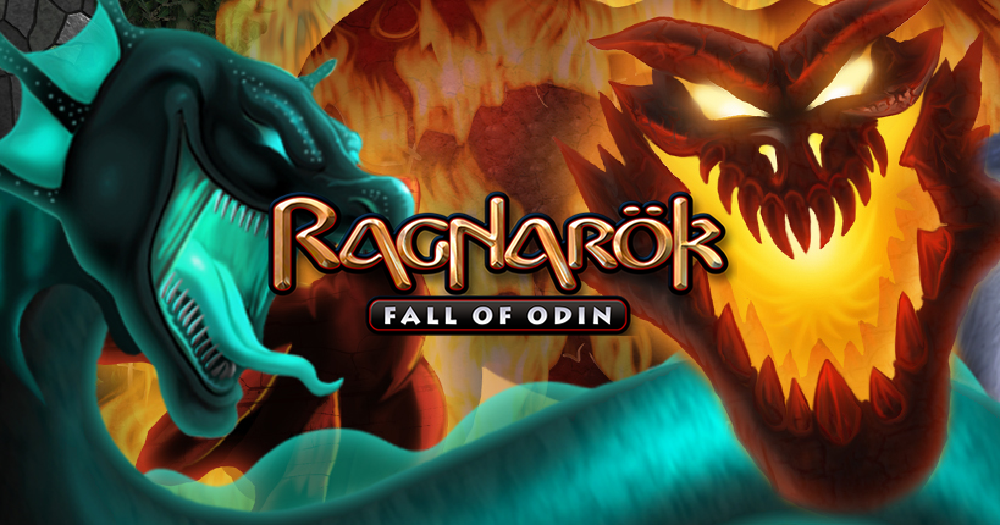 Ragnarok, one of the huge events foretold by Norse mythology, is covered by this slot machine, the only one to do so.
Genesis Gaming has the right idea with this slot machine, Ragnarok being inspired by one of the huge events that the mythology of the Nords talks about. It's the end of the world event that is mentioned in those stories, one where gods like Thor, Odin or Loki die, which is followed by natural disasters and the covering of the world by water. Eventually, the world is reborn, and two human survivors repopulate it. The game that was created for it has 25 lines on 5 reels, and it can pay as much as 1,000x the line bet.
It doesn't look like a modern design, but the result is not necessarily bad. You have the various gods from Norse mythology among the symbols, plus some playing cards which it would've been better if they were not used, but at least they gave them a somewhat appropriate look for this theme.
The game has 25 lines, and each one gets its own wager, which is decided by the player. Both the line bet and the number of active lines are things that can be modified by the player, from the options shown in the bottom left corner.
A wild symbol is going to be present in the game, acting as a substitute for regular icons only, the scatters being exceptions. Have the wild appear enough times on the same line, and it forms its own combo, with 2x to 1,000x in prizes, for two to five icons arranged just right.
The scatter is important as well, and its image is that of a drawing of a great tree. If you have between two and five icons, in scattered positions on the reels, they will bring you prizes of up to 50x the bet.
As you play the game, runes will be collected and stored in the empty sockets shown on the right side of the screen. Depending on how many you have, you will unlock the three levels of the game.
Thor is the first feature you can get, with 10 free spins and 2x multipliers. With 15 runes, you can unlock the second level, where you get either Thor (15 spins and 3x multipliers), or Freyr (a bonus game where you attack a fire giant). With 30 runes collected, you get Thor (8 free spins, 3x multiplier and 1 to 15 wilds added to each spin), Freyr (bonus game) or Odin (8 free spins with special Rune symbols).
The game will reward you if you stay loyal, doing it through the Runes that you collect, and which increase the theoretical RTP from 94.502% to 96.516%. You might not be crazy about the design, but the features are good, there is no denying that.