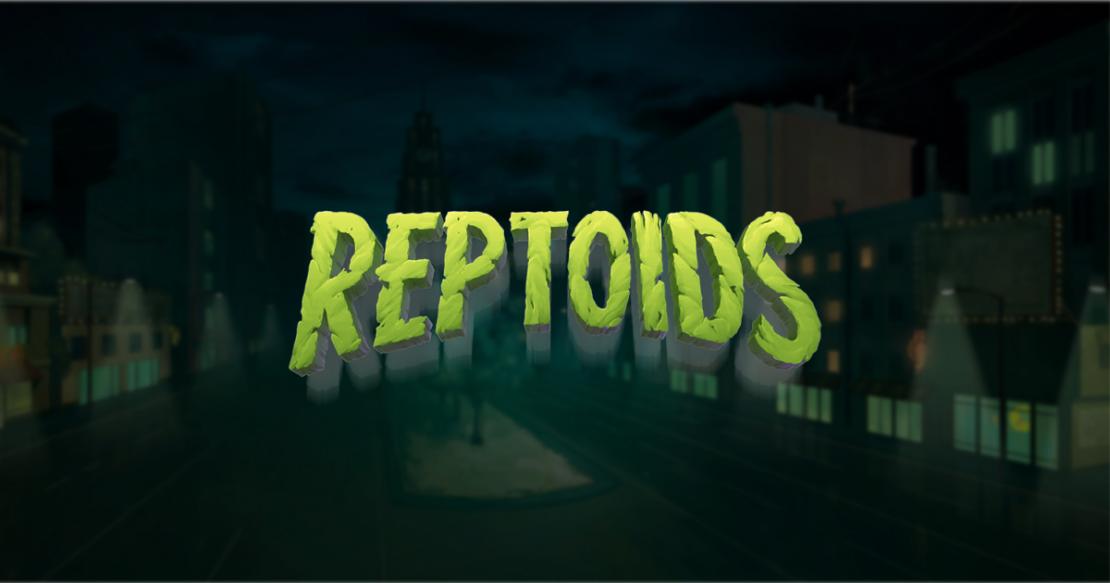 Reptoids is a game from Yggdrasil Gaming, which revolves around alien invaders that are taking over Earth.
The idea behind Reptoids is that aliens are already among us and posing as our neighbors. Your task, should you choose to accept it, is to uncover as many of them as you can, along with the conspiracy that keeps them hidden. There are some very well designed characters in the game, with various humans, from army men, to nurses, scientists or politicians, and they could all be aliens in disguise. Besides the six characters, many of the symbols that they opted for include images of medals, four of them total being provided. I loved the design of Reptoids, it is very well thought out.
5 reels are available in Reptoids, with 20 active lines on which you can get your combos formed. Some incredible payouts are mentioned in the game, going up to $500,000 that can be offered. The features revolve around the alien detection mechanism, plus you have free spins, scatters and wilds.
Yggdrasil Gaming doesn't like to complicate the betting too much, so it relies on 20 lines and 20 coins to cover them. You pick the coin denomination, between $0.01 and $5, and the total bet will then range between $0.20 and $100.
Wild symbols are available in the game and they are used as substitutes, so naturally you will get combinations thanks to them, which wouldn't have been possible otherwise.
Scatters have images of gold coins on them and they can be very valuable. If two to five are in view, the rewards will vary from 200 to 100,000 coins, which is an incredible payout to be getting from a slot machine. It would mean a 5,000x multiple of the total bet.
The Repto Detector will move to a different random position during each spin. If you get a character in the detector position, then all the symbols of that type will be transformed into wilds.
To trigger free spins, you need the detector position to have a scatter symbol in it. 7 free spins are offered at that point, with all uncovered reptoids remaining wilds during the feature. For every two reptoids that you detect, you get two extra free spins, and up to six additional rounds total can be obtained this way.
Reptoids is an interesting release from Yggdrasil Gaming, and it takes the alien invasion theme a step further, giving us something unique in the end.