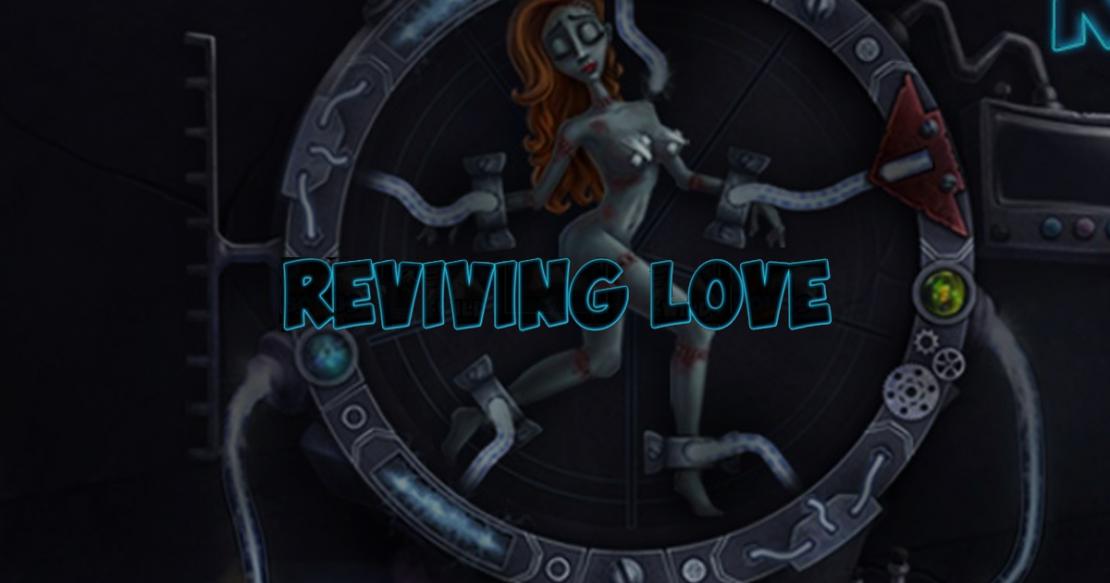 Reviving Love Slot review
Reviving Love is a game about love, but at the same time it involves Frankenstein in one of the main roles, so the horror side is predominant in the end.
Frankenstein is back in Reviving Love, a slot machine where he's trying to bring to life a woman, presumably the love of his life. It's a slot machine that is designed by Spinomenal and it's got the creepy atmosphere that is generally associated with the stories in which monsters appear. It's not some cheerful looking game, even though Frankenstein does sport a creepy smile on his face. Besides the images of Frankenstein and that of the dead woman, there is also an image where the main character is holding the headless naked body of the woman, images of her head in a jar, along with things like eyeballs, a hand, a heart and a brain. The developer even found room for the playing cards, which look stitched together themselves. It's one of the creepier slot machines that I've seen released, not because of the Frankenstein theme, but mostly because of the way it was implemented. I'm sure it will be appreciated by some players nonetheless, and the quality of the design is certainly good enough.
A slot that delivers 243 ways to win will always have 5×3 reels. It can apparently pay $10,000 in its best combo and it will have a very interesting mix of features (bonus games, wilds, scatters, free spins).
Your bet is selected for the line, and then multiplied by 50 to get you the total amount. Spending as much as $500 is possible, but you can also get away with an investment as small as $0.50.
Frankenstein is one symbol that you will see, a wild that will count as any other symbol, provided that it's not a bonus or scatter.
The Bonus symbol will show you the bride of Frankenstein and will trigger a bonus game by appearing a minimum of three times.
The creepiest symbol of all, with Frankenstein holding a naked headless body of the woman, is the scatter that will trigger 10 free spins when it's visible at least three times.
Extra wilds may appear at random on the reels, 3 to 8 being added if the feature triggers. Another random feature is the Multiplier that can be used, reaching a maximum of 5x.
I think that you will agree on the unique nature of this game, especially with the way it was implemented. If a creepy game that's designed to shock attracts you, then Reviving Love will be the slot for you.