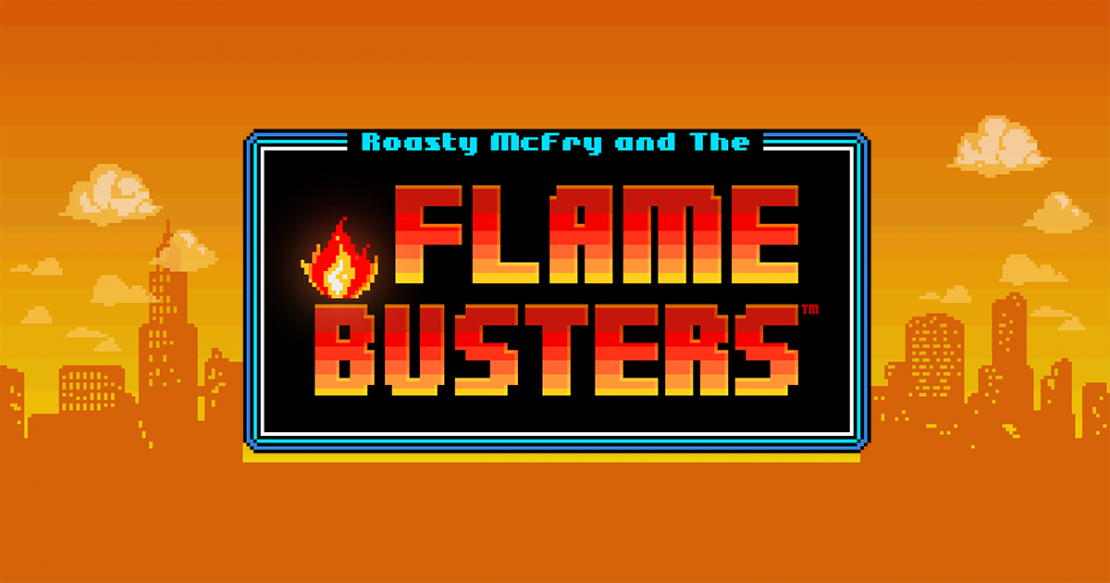 Roasty McFry and the Flame Busters

Slot review
Roasty McFry and the Flame Busters is a game with an arcade style design and with a focus on firefighting.
In Flame Busters, the action appears to be revolving around a team of firefighters that are trying to save an apartment building that is kind of weird, being populated with characters that include wizards, robots, pirates and goat people, but also a number of coins of different colors and with the Royal letters/numbers on them. The design style is similar to the one from older arcade games, in 8 bit style, a retro look that seems to be in fashion these days. You have firefighters holding water hoses next to the rows of symbols and you can see trees and the rest of the city in the distance. The slot has 5 reels and on them combinations will form via 243 ways to win. Feature wise, the game gives you some unique things, like the Fire symbol which adds an element of mystery, or the wild, scatter, free spins and bonus games. The big prize in the game reaches $1,000.
When you're using a bet in this game, you are only required to do one thing, to pick the value that you want to use. The game gives you a range of offers, between $0.10 and $100, without telling you that it has ways to win or lines to cover, or how much each one is getting. Since it doesn't give you the individual line bet wager, it modifies the paytable values directly, so that you always know how much you can take home.
The design might be old style, but the features that are included are about as modern as you can get them. The ways to win are among them, allowing you to form combinations easier, just with symbols on consecutive reels.
Fire symbols are a part of the game, and they're considered mystery features, which will be replaced with a single symbol, as long as it's not a scatter or a wild. They will add to the reels multiple symbols of the same type, so there are improved odds of forming those winning combinations.
Flame Busters has the rest of the cool features that you expect to get these days, like the wild symbols, scatters and free spins (up to 20 offered).
It's a game in its own little niche, where there are few competitors. Arcade style designs seem to be in fashion right now. It does a good job for the most part, and it is a slot that I enjoyed.
Play
Roasty McFry and the Flame Busters

here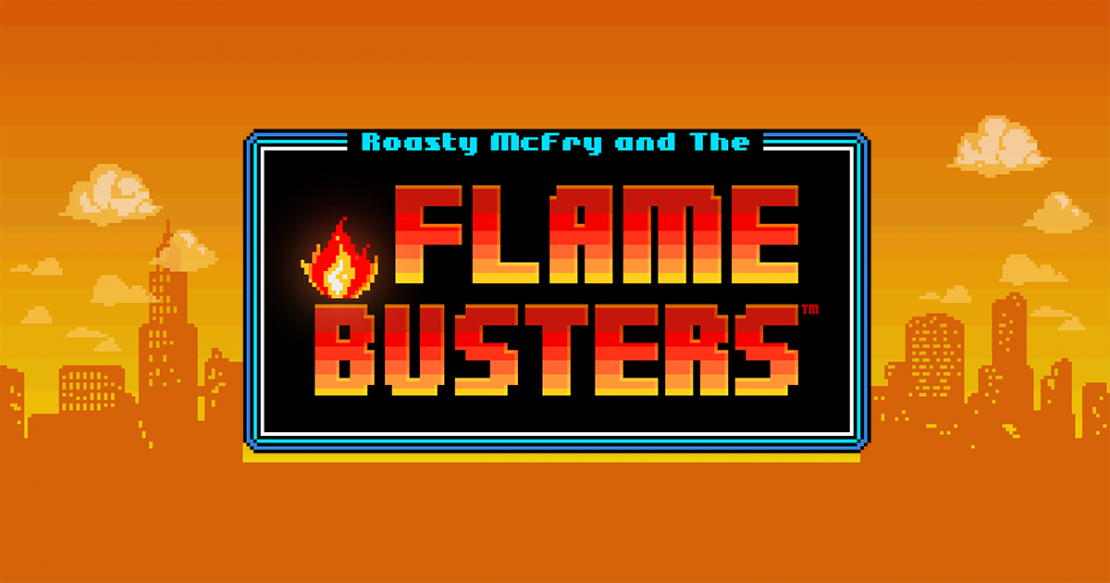 Roasty McFry and the Flame Busters