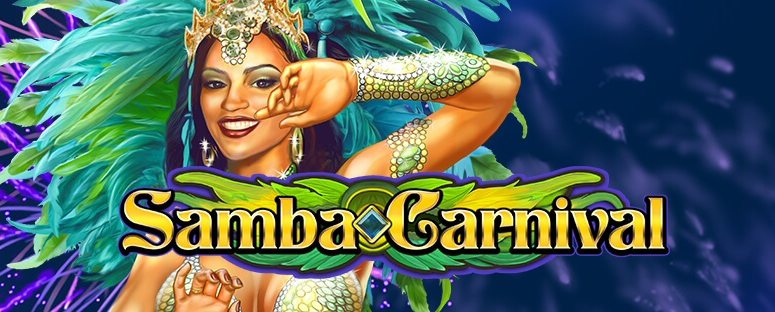 Samba Carnival

Slot review
Play'n GO is the creator of Samba Carnival, a slot which has a modern theme and look, with a focus on the Rio de Janeiro Carnival. Samba is a Brazilian dance, and over 2 million visitors come each year to Rio, to see the pretty ladies dance and to have fun on the rhythm of the local music. It's a slot which has 5 reels and 15 paylines. The big prizes offer you at most $3,125 through regular combinations.
There are three symbols which are directly connected to the Samba theme, showing you three lovely dancers which wear feather headbands and outfits, while having only bikinis on. The rest of the symbols are mostly with different types of cocktail fruits, which have little umbrellas in them. The picture is complete through the music instruments, which are used as the feature icons. It's a part of the game where I think they could've done better.
The game doesn't have a lot of paylines, only 15, but it allows you to form combinations even if the symbols don't start from the left. They can even be in the middle of the line as long as they're adjacent. You wager up to 5 coins of $0.25 per line, and the bets go at most to $18.75.
The noise maker style musical instruments are in the wild of Samba Carnival. Depending on the number of instruments seen in the symbol, they give you 2x to 5x multipliers for the wins they help trigger. They can't replace Bonus icons, but there is no other limitation.
The Bonus symbol has a Bongo Drum representing it. There are actually three of them, colored in yellow, green and pink. You need three symbols to get the bonus feature activated. You are asked to choose one of the three icons, and your reward can go up to 150x the triggering bet.