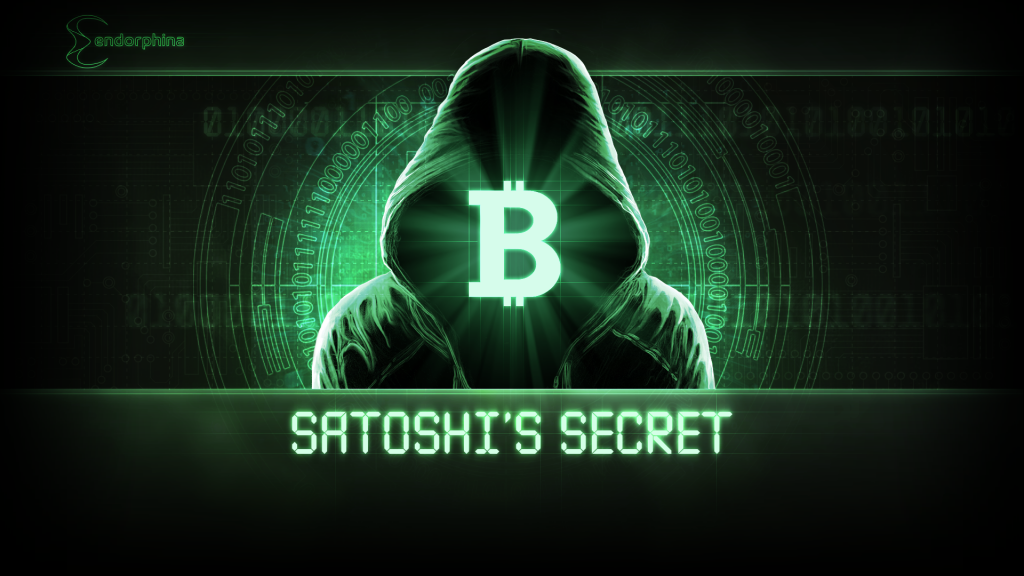 Satoshi's Secret

Slot review
Satoshi's Secret has been designed as a slot machine that's themed around the Bitcoin phenomenon.
Satoshi's Secret is a Bitcoin themed slot machine that borrows the name of its creator. It is said that an anonymous programmer, using the name of Satoshi Nakamoto, invented the crypto currency. Nobody really knows who he is, or if it wasn't actually an entire team of programmers working under this pseudonym. The design that Endorphina went with is one that is often chosen for hacker style games, with green code against a black background, or with electronic circuits using the same color scheme. The symbols are often with letters that spell the word QWERTY, with currency symbols for the GBP, USD and EUR, or with things like locks, Wild logos or hackers with hoodies pulled over their heads.
Satoshi's Secret delivers up to 20 active lines, spinning 6 wheels each time you place a bet. The ultimate reward that you can apparently go after will be worth $50,000. As features, there is the Trading Bonus, scatter symbols and wilds.
The wagers that Satoshi's Secret will allow you to place can vary from $0.01 to $200, which is a very good range to have. The bets are using up to 20 lines, with up to $10 selected in each case. A line bet can have 1 to 10 coins in it, while individual denominations get up to $1.
The wild symbol is available in the game, but only as a substitute, not as its own trigger for a payout. You can have it replace most symbols in the game, but it doesn't do anything for the scatter or for the symbol that pays the top jackpot.
The Trading Bonus is the feature that you get when you have four bonus symbols present, the ones with the Bitcoin Lock. The middle four reels will be the ones that get these special symbols. The feature starts off with a prize of 30x total bet that you receive. Then, you get a 3×3 slot game to play in, where the feature will simulate currency exchanges by modifying currency values in it. You will be using the 30x prize in this feature, so if you don't want to risk it, you should collect it and move on.
Another feature is available when you have the letters of the word QWERTY appear on the six reels. A password hacking feature starts next.
Satoshi's Secret is the only one around sporting this particular crypto-currency theme right now, and it does an acceptable job at turning the topic into a slot machine.
Play
Satoshi's Secret

here